New Jersey Devils should hire Peter Laviolette as their head coach
Peter Laviolette would be the perfect head coach for the New Jersey Devils.
The New Jersey Devils are one of several NHL teams who are still looking for a head coach. They fired John Hynes back in November and replaced him with interim head coach Alain Nasreddine, who led the Devils to a 19-16-8 record, good for a .535% point percentage. Though Nasreddine is still in the conversation to be the next head coach, it's clear Peter Laviolette has emerged as the favorite.
Laviolette was fired by the Nashville Predators back in January. He helped lead them to the postseason in each of his five full seasons with the Predators. Laviolette also led them to the Stanley Cup Final in 2017.
Additionally, he has coached the Philadelphia Flyers, Carolina Hurricanes, and New York Islanders. Laviolette won the Stanley Cup in 2006 with the Hurricanes.
Why Laviolette Is A Perfect Fit For The New Jersey Devils
Laviolette is the perfect candidate for the Devils' head coaching job. He's a proven head coach with a long track record of success. Laviolette has coached in over 1,000 NHL games and has over 600 wins. Additionally, he has coached three different teams (Hurricanes, Flyers, and Predators) to the Stanley Cup Final, even if only one of them actually own it.
Also, he's vastly different from John Hynes and Alain Nasreddine. Both of them were a bit more calm. Laviolette is more firey and more aggressive. His aggressive style leads to a lot of shots on goal. Though it doesn't always lead to goals, that's still better than what Hynes and Nasreddine were doing.
Laviolette's high-tempo system might be precisely what the Devils need. They have Nico Hischier and Jack Hughes. Both are extremely skilled players. Also, Laviolette's teams have been very good defensively. Maybe that helps Hischier take the next step from merely being a great player to being one of the NHL's best players.
That said, Laviolette would be taking over a fairly weak roster. Sure, Hischier's a stud and so is Kyle Palmieri. Hughes, despite his weak rookie season, is still immensely skilled. But overall, the Devils roster is weak. Laviolette had far better rosters to work with when he was with the Hurricanes, Flyers, and Predators.
Can Laviolette be the guy who helps take the Devils to the next level? I believe he is. Laviolette's been very good throughout his career at getting the most out of his roster. At each of his last three stops, his team saw immense improvement in their first three seasons.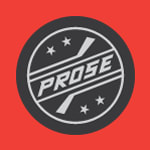 In a deep division, the Devils need to make a statement and improve in order to be good any time soon. Hiring Laviolette would help them vastly improve and would give them some much-needed stability and credibility.