The NHL needs stricter guidelines to have the Stanley Cup Playoffs
After 11 players tested positive for the novel coronavirus, the NHL needs much stricter rules.
The world was shut down in mid-March by the novel coronavirus pandemic. Now everyone's trying to get things back to normal, or at least as close to normal as possible. The NHL is trying to have an expanded 24-team postseason. However, they've hit a bit of a snag.
Recently, the league started its Phase 2, which allows teams to work out in a very small, voluntary setting. Teams are limited to six players and very few coaches and staff members are allowed to be present.
That's why it's alarming that 11 players and staff members have tested positive for the novel coronavirus. Several players from the Tampa Bay Lightning tested positive, so they had to shut down their training facilities.
Most notably, Toronto Maple Leafs superstar forward Auston Matthews tested positive, according to Steve Simmons of the Toronto Star. The Maple Leafs released a statement saying they won't discuss any specifics of who tested positive. Also, the Arizona Coyotes have had several players test positive.
Now, it shouldn't be surprising that people from Florida and Arizona tested positive. After all, those two states have seen a significant spike in cases. However, this should wake the league and its players up and force them to address what's going on.
Keep in mind this is just Phase 2. There have been very limited practices. Imagine how bad things could get in Phase 3 and Phase 4. If things get worse, the NHL might not be able to have a postseason.
There are basically two options. Well, there are three, but the status quo clearly isn't going to work, so let's look at what the NHL and its players can do. First, they can do the smart and safe thing by just canceling the season and figuring out when hockey can start again. It probably isn't happening in 2020. Secondly, the NHL and its players can agree to stricter guidelines.
It's a tough ask to demand players to effectively stay in a bubble, but if they want the postseason, that's probably what's going to have to happen. Also, considering Las Vegas is seeing a substantial spike in cases, the league should probably scrap Vegas as a hub city. The safest thing to do would be to have both of the hub cities in Canada, where things are a bit more manageable.
Another thing to keep in mind is a majority of coaches are older, and therefore, vulnerable to the novel coronavirus. How is the league going to keep them safe? More consistent testing would help, but how realistic is that?
The NHL and NBA are effectively the guinea pigs here. They're the first two of the four major North American sports leagues attempting a return. The NFL has the luxury of learning from the mistakes of others. Unfortunately, the NHL and NBA don't have that luxury.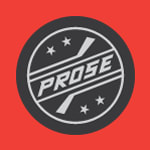 Who knows if the NHL will even be able to return. If the second wave of the novel coronavirus continues to hit certain areas hard, it might simply not be feasible to return. The players might not want to, and that's their right because they're the ones assuming every ounce of risk by playing. But one thing's clear – if hockey's going to return in 2020, players and staff members are going to have to be on lockdown.