Amazon buys naming rights for Seattle NHL Team arena
Though the Seattle NHL team doesn't have a name yet, its arena does.
The Seattle NHL team will start playing fairly soon. While we still don't know what their team names will be or what their uniforms will look like, we do know what their arena will be named. Originally, it was going to be known as the Key Arena. However, Jeff Bezos, the CEO of Amazon, surprised everyone by buying its naming rights.
Seattle's team will begin playing during the 2021-22 season, but it's clear they're starting to get things figured out ahead of time. A name should be announced sometime in the fall and it wouldn't be surprising to hear them announce a head coach shortly. They already have a general manager, as they hired Ron Francis to lead their front office last summer.
Bezos announced on Instagram the arena will be called Climate Pledge Arena.
While this name might sound a bit strange, there is some logic to it. The arena will be the first net-zero carbon arena in the world. This means the arena will not produce any carbon pollution, which is significant considering how large the arena is. It will run exclusively on electricity.
Bezos is making sure the arena will live up to that name too. Climate Pledge Arena will generate zero waste from operations and events. Moreover, it will use reclaimed rainwater to create the ice. It will also be powered exclusively by renewable energy sources. That energy will come exclusively via solar energy.
Also, there won't be a single trash can in Climate Pledge Arena. Single-use plastics will not be used. There will, however, be recycling bins, which will create an even greener experience for fans and the environment.
This is certainly an interesting direction for Seattle's NHL team to take. But it should be the standard moving forward for all arenas. One of the best things about the Vegas Golden Knights was that they weren't ashamed to create their own special atmosphere inside T-Mobile Arena.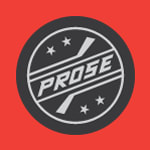 Bezos and Seattle's ownership are thinking outside the box here. Seattle is one of the greenest cities in North America, so it shouldn't be surprising that the first net-zero carbon arena will be in Seattle. It will be interesting to see how things go for Seattle in that regard. If their arena does a great job and stands out, we could see more arenas similar to it.