Pittsburgh Penguins: Reflecting on the impact of Marian Hossa
Marian Hossa's time with the Pittsburgh Penguins was short, but sweet.
Yesterday, former Pittsburgh Penguins winger Marian Hossa was inducted into the 2020 Hockey Hall of Fame class. During his 19 year career, Hossa scored 525 goals and 1,134 points in 1,309 NHL games. He was a terrific defensive forward that should have won at least one Selke Trophy.
I consider February 26, 2008, to be a crucial day for the Sidney Crosby and Evgeni Malkin era of the Penguins. That is the day that former Penguins General Manager Ray Shero landed Marian Hossa from the Atlanta Thrashers. Pittsburgh sent Colby Armstrong, Erik Christensen, Angelo Esposito, and a first-round pick to Atlanta in exchange for Hossa and Pascal Dupuis.
I remember being surprised when the 10-year-old version of myself learned of the news. I was in third grade back at Heights Elementary. Needless to say, I told a few of my teachers and was pretty pumped. With the benefit of hindsight, this was the trade and the day that I feel shaped the "go for it" and "we're trying to win right now" mindset of Penguins ownership and the front office.
Hossa was the best player that was available at the 2008 trade deadline. In the Pittsburgh Is Home Documentary, Penguins co-owner Ron Burkle spoke about the thought process that went into acquiring Hossa.
Penguins management had told ownership that they had a five-year plan. Burkle responded, "That's ridiculous. Every day is an opportunity. If there's an opportunity that comes by for us to change our chances of winning, we should do it." The Penguins did it.
In the 2008 postseason, Crosby and Hossa were playing together on the first line. According to Natural Stat Trick, the duo generated 53% of the scoring chances and scored 61% of the goals during 5 on 5 play.
That Penguins team was not that great from a puck possession standpoint. Hossa made a big difference. In terms of controlling territory, Crosby's numbers took a substantial dip when he was not on the ice with Hossa.
Hossa's teams qualified for the Stanley Cup Playoffs 17 times throughout his career. His most productive postseason (in terms of points) came as a member of the Penguins. Per Hockey Reference, Hossa tallied 26 points in 20 postseason contests with the Penguins.
Here's a look back at one of Hossa's two career postseason game-winning goals. This one sent the New York Rangers packing.
Hossa and the Penguins went onto reach the 2008 Stanley Cup Final. Pittsburgh lost on home ice in Game 6 to a powerhouse Detroit Red Wings team. Shero offered Hossa a contract in the range of 7 years and $50 million to stay in Pittsburgh. Hossa ultimately ended up declining and testing the free-agent market.
After signing a one-year, $7.45 million contract with the Red Wings, Hossa said on the record "I wanted the best chance to win the Stanley Cup and I feel like Detroit is the team." That third-grade version of myself was furious when Hossa departed and said this. However, it is hard to argue with his thought-process.
That 2007-08 Detroit team ranked first in the NHL with a whopping +73 goal differential. Per Natural Stat Trick, the Red Wings controlled a league-best 58% of the shot share, 56% of the scoring chances, 56% of the expected goals, and they scored 58% of the goals during 5 on 5 play.
They were a force to be reckoned with. From a process standpoint, Hossa was not wrong. Detroit was clearly the best team in hockey. He did not get the outcome he set out for, but as we know the best team in hockey does not always win.
Hossa is the one player of this era that I wish would have stayed in Pittsburgh for the remainder of his career. Retaining him would have been a franchise-altering signing. He would have immediately become a member of the Penguins core. Crosby would have skated alongside a hall-of-fame winger during his prime. It just was not meant to be.
After losing to the Penguins in the 2009 Stanley Cup Final, Hossa left Detroit and signed a massive 12 year, $62.8 million contract with the Chicago Blackhawks.
This is not Penguins related, but it shows the impact that Hossa had in terms of helping his team generate offense. Courtesy of Micah Blake McCurdy, Chicago completely dominated their opponents at both ends of the rink with Hossa on the ice.
This was Hossa's first season in Chicago and it was his age 30 season. Hossa's skillset alongside Crosby would have been terrifying for opponents to match up against.
Hossa's departure from Pittsburgh led to the Penguins resigning Jordan Staal and Brooks Orpik to long-term contracts. It also led to them acquiring Chris Kunitz and Bill Guerin at the 2009 trade deadline. It eventually allowed Shero to sign Paul Martin and Zbynek Michalek to lucrative contracts in free agency. If Hossa had resigned here, many of these roster acquisitions likely never would have occurred.
I feel that this aggressive mindset from the Penguins was on full display during two applied when the Penguins swooped in and acquired Jarome Iginla in the early hours of March 28, 2013. After acquiring Iginla, the Penguins made a run to the 2013 Eastern Conference Final. In 2015, Jim Rutherford was aggressive and eventually landed Phil Kessel from Toronto. Of these three blockbusters, the Kessel deal was clearly the most successful.
I may be overestimating the impact of a 3-month Penguins tenure and the Hossa acquisition, but without the initial acquisition and immediate short-term success of the Hossa deal, perhaps the Penguins would have reverted back to their 5-year plan.
They may not have been as aggressive in trying to pursue championships each season. They may have been more willing to keep their first-round picks and wanted to draft and develop homegrown talent. If Burkle would not have spoken up, I doubt the Penguins would have fallen just two wins short of a championship in 2008.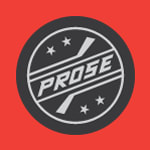 In the end, Hossa's departure worked out for both sides. The Penguins won 3 Stanley Cups without Hossa, and Hossa ended up winning 3 titles with the Chicago Blackhawks. With the benefit of hindsight, Penguins fans should not be bitter or resentful towards Hossa. He was an elite two-way player that just felt Pittsburgh was not his best fit for the long-term. Congrats to Hossa on his HHOF induction and an outstanding career. Thanks for reading!