2020 NHL Draft Lottery: How to watch, live stream, odds, more
Here's everything you need to know about the 2020 NHL Draft Lottery on June 26 at 8:00 p.m. EST.
After three long months, we'll finally have hockey back on television! Well, it won't be live hockey, but it's close enough. Friday, June 26 will feature the 2020 NHL Draft Lottery. The fun starts at 8:00 p.m. EST.
This year's lottery will be quite different from past lotteries. First of all, only seven teams are out of the postseason. Usually, there are 15 non-playoff teams. However, those seven teams are not guaranteed the first seven picks.
Like most years, 15 teams will be in the lottery. The remaining eight teams will be represented as Team A, Team B, Team C, Team D, Team E, Team F, Team G, and Team H. Those teams are the teams who lose in the play-in round.
We'll know quickly if any of the play-in teams will get a top-three pick. By simple math, here's how to know right away. If the seventh pick is the first one revealed, that means each of the top three picks will be assigned to non-playoff teams.
Likewise, if the eighth pick is the first revealed, there will be one play-in team in the top three. If the ninth pick is the first revealed, there will be two. And well, if the 10th pick is the first one revealed, there won't be much of a show, will there?
Odds Of Getting The Top Pick
Ottawa Senators*: 25%
Detroit Red Wings: 18.5%
LA Kings: 9.5%
Anaheim Ducks: 8.5%
New Jersey Devils: 7.5%
Buffalo Sabres 6.5%
Team A: 6%
Team B: 5%
Team C: 3.5%
Team D: 3%
Team E: 2.5%
Team F: 2%
Team G: 1.5%
Team H: 1%
* Includes the San Jose Sharks first-round pick, which has the third-best chances.
That means there's about a 75% chance we'll know who has the first overall pick by the time the night is over. The play-in teams will be sorted by their regular season records, which the worst record getting "Team A" and the best record getting "Team H".
How To Watch And Live Stream Information
DATE: Jan. 25, 2020
START TIME: 8:00 p.m. EST
TV CHANNELS: NBCSN, NHL Network (USA); Sportsnet, TVA (Canada)
LIVE STREAM: NBC Sports Live Or start a free trial of FUBOTV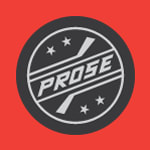 Again, the fun starts at 8:00 p.m. EST. By the end of the night, we'll know if there needs to be another lottery drawing.