New York Islanders: Pierre Turgeon deserves to be in the Hall of Fame
New York Islanders legend Pierre Turgeon should be in the Hockey Hall of Fame. So why isn't he?
Each year, when players are inducted into the Hockey Hall of Fame, there are several complaints from fans everywhere who are not pleased about something. It's hard to make everyone happy, as no matter who gets in you'll have some feeling a player they like got snubbed, or one was undeserving. That is yet again the case this year with former New York Islanders forward Pierre Turgeon.
This year's Hall of Fame class was Jarome Iginla, Marian Hossa, Doug Wilson, Kevin Lowe, and Kim St-Pierre as players. Longtime General Manager Ken Holland also got inducted. There were many complaints that arose shortly afterward on the snubs of players such as Daniel Alfredsson, Alexander Mogilny, Patrik Elias, and many others.
However, one name that didn't seem to get any mention as a possible inductee, or as a snub, was Turgeon.
For whatever reason, Turgeon never seems to get any recognition when possible Hall of Fame candidates come up, despite the fact that he put up an incredible 1,327 points in 1,294 games.
That point total is good enough for 32nd all time. Being that high on the all-time points list should be enough on its own for him to be in, but even more so when you see all the players ahead of him on this list have already been inducted or will be slam dunk HOF candidates once they retire.
What's even more telling is who's just behind him in career points. 44 of the top 45 players in career points are in the Hockey Hall of Fame or will be shortly after they retire. That one player in the top 45 who isn't in the Hall of Fame is Turgeon.
Limited Hardware
One thing going against Turgeon is his lack of NHL hardware, as he was not able to win a Stanley Cup and has just one individual award – a Lady Byng Trophy. That certainly doesn't help his case. However, it is not fair to judge him on team success when the teams he played on generally had weak rosters.
A prime example of this came during his Lady Byng Trophy season with the New York Islanders, where he put up a career-high 58 goals and 132 points. The closest teammate to Turgeon that season was Steve Thomas, with just 87 points.
That season was one of two times Turgeon cracked the 100-point mark in his career, with the other coming during the 1989-90 season as a member of the Buffalo Sabres, where he posted 106 points. Yet again, his teammates trailed far behind him as the next closest to him that season in points was Dave Andreychuk with 82.
Well Respected Amongst Peers
Though he was and remains an extremely underappreciated talent, Turgeon was still given some honors over his lengthy career, including being named to four All-Star Games. He was also highly respected by his teammates, and as a result wore the "C" for two seasons with the Montreal Canadiens.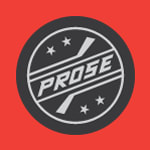 At this point, there has not been much chatter for him to be put into the Hall of Fame, despite the incredible numbers he posted over his career. Hopefully, that changes soon, as he absolutely deserves to be there.