Toronto and Edmonton to be named hub cities for Stanley Cup Playoffs
According to Bob McKenzie of TSN, the 2020 Stanley Cup Playoffs will be held in the cities of Toronto and Edmonton.
As of this morning, the Stanley Cup Playoffs have once again changed. Just like the novel coronavirus, it seems to be changing every day. The NHL and NHLPA have been hard at work to get things done despite the fact they are behind on everything.
They were supposedly supposed to have their two hub cities named even before the NHL Draft lottery, but that didn't happen and now no one can predict when this will actually happen. I remind you Phase 3 training camp is slated for July 10th, but again, the latest news is likely that date will be pushed.
Let's do a quick recap just to get you caught up before we get to the latest news. The city of Las Vegas up to about yesterday was the front runner, but again, things have changed rapidly. With the reopening of the economy, the cases have surged in the United States once again and now the state of Nevada is averaging 1,000 cases a day. According to Bob McKenzie, the hub cities will now be Toronto and Edmonton.
Up until yesterday, the NHL felt like even with all the chaos, it could potentially contain its players in this so-called isolation bubble. That is no longer the case and now Vegas doesn't seem to be a sure thing anymore. Vancouver became a front runner to be a Canadian hub city after Justin Trudeau gave the green light as long it was ok with provincial health officials.
The NHL was pushing for Vancouver but sadly it wasn't meant to be as BC provincial health officials said no to the proposal. LA, Pittsburgh, Minnesota were also eliminated during this past week. That leaves Vegas, Chicago, Toronto, and Edmonton.
Now the latest we are hearing is the NHL might do both Hub Cities in Canada. That, in my view, would be a great idea hence the fact that it seems Canada has more control over the virus then the US. You would have two different time zones be it Eastern for Toronto and Mountain for Edmonton. Toronto during all this had actually changed its bid from downtown Toronto to the grounds at CNE with the Hotel X full reserved and a practice facility in the Coca Cola Coliseum.
Edmonton, as usual, has Rogers Place which is literally attached to a hotel meaning quick easy access between both arena and hotel while also being as safe as possible. The issue at the beginning when I questioned why Edmonton wasn't a slam dunk with the Alberta premier pushing for it was the fact it lacked hotel rooms.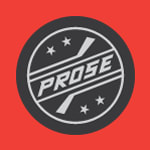 There still needs to be a lot of work to get done before anything is signed and confirmed. Once it comes to a vote, every player will have to vote on it to get it ratified. Hence why we are getting so many delays. Let's hope something can get done very soon so we can finally get back to Hockey after over 100 days living in a pandemic.