Tampa Bay Lightning: 7-round 2020 NHL mock draft
As the guy who covers the draft and the Tampa Bay Lightning, I decided to do a Lightning-specific mock draft.
If you have missed parts 1 and 2, then you may be confused with how I found certain players in certain spots, and how I determined them as Tampa Bay Lightning draft fits. Check those out if you need it for a reference. Here's part 1 and here's part 2.
Without further ado, here's my mock-up of a Lightning-specific 7-round mock draft!
59th Overall: Tristen Robins, C, Saskatoon Blades
If you follow my Twitter, then you know about my love for the Saskatoon Blades point leader this season. Tristen Robins has flown far under the radar this season, largely due to a lackluster rookie year in 2018-19, playing limited minutes on a stacked Saskatoon team.
This season, he was given a chance to play top minutes and took full advantage, recording 33 goals and 40 assists for 73 points in 62 WHL games. He graded out as the 8th best fit among WHL forwards and the 18th best fit among CHL forwards. Also, he graded out positively as a fit with Tampa.
Robins's biggest strength is his skating. He is technically sound and can shoot, pass, and stickhandle at high speed. He also has excellent edges, able to accelerate effortlessly and decelerate efficiently, making him lethal to defend against on the rush.
He is well balanced, with strong offensive skills and a reliable defensive game, but overall is still fairly raw. But he doesn't get nearly enough credit from scouts and experts, which could lead to him being the next big steal in the second or even third round.
89th Overall: Tyler Tullio, C, Oshawa Generals
If I'm being honest, I don't believe Tyler Tullio would fall this far. Similar to Robins, Tullio has been getting talked about more and more. He's been a riser recently, and for good reason. Tullio is the 16th best fit for Tampa among CHL forwards, and 10th among OHL forwards. He, like Robins, graded out positively as a fit for Tampa Bay.
One of the biggest knocks on Tullio is his small stature, as he is just 5'9″ and 161 pounds. He may not hold up as a center at the next level, potentially moving to the wing in the future. His creativity and playmaking are among the things that make him stand out the most, but it's his work ethic and with how he constantly keeps his legs moving. His high upside makes him intriguing, but he does have a low floor, making him a bit of a risky pick. However, he possesses enough for teams to take a risk, especially at this point in the draft.
This past season with Oshawa, Tullio recorded 27 goals and 39 assists for 66 points in 62 games, which was a 24 point improvement from the season before, while playing in just two more games.
90th Overall: Simon Kubicek, RHD, Seattle Thunderbirds
Kubicek is a 6'2″, 203-pound right-handed defenseman, hailing from the Czech Republic. This season he recorded 7 goals and 20 assists for 27 points in 52 games with the Thunderbirds in the WHL. He ranked as the 3rd best fit among WHL defensemen and the 9th best fit among all CHL defenders, grading out positively as a fit for the Lightning.
Kubicek is a jack of all trades, master of none type of player. He can play on the power play and get shots to the net. He can play physical at both ends of the ice. He plays a very safe game, always looking to get back on defense first. He is also a strong transitional defenseman, which is something I really look for in defensemen.
When you look at Kubicek and then back at the Lightning defense core, he could easily be a strong bottom-line RHD that the Lightning currently don't have in the ranks. He also has second-pair upside and could challenge someone like Erik Cernak or Cal Foote for that spot, especially if the Lightning continue to be tight to the cap ceiling. However, he would likely round out as a key depth piece for many years, with special teams upside.
94th Overall: Lukas Prokop, RHD, Calgary Hitmen
Prokop is a 6'4″, 219-pound right-handed defenseman out of Edmonton, Alberta, Canada. With Calgary in the WHL, Prokop recorded 4 goals and 19 assists for 23 points in 59 games.
Prokop ranked as the 8th best fit among WHL defensemen and the 13th best fit among CHL defensemen. He graded out almost exactly even with the average Lightning draftee. Despite not being a "positive" fit, Prokop meets the average mark overall for what Tampa Bay looks for in defensive prospects.
Prokap is a really good skater, especially for his large frame. He has good speed and balance, but even more important, he has great edges and agility, allowing him to open up and cleanly go from skating forwards to backwards. It also allows him to walk the blue line in the offensive zone, opening up passing and shooting lanes.
While he hasn't put up a ton of points in juniors, he does have the skill set to be a potential breakout player before he leaves the WHL. But his defensive abilities are what makes him stand out.
He does an excellent job forcing the opposition to the outside and protecting the slot. He does use his big frame by laying big hits, but only when he knows it won't cost his team a scoring chance against. If the Lightning take both him and Kubicek, they could battle for that 3rd pair spot on the left side.
121st Overall: Ryder Rolston, RW, Waterloo Black Hawks
Rolston is a 6'1", 175-pound right winger for the USHL's Waterloo Black Hawks. This past season, he recorded 16 goals and 17 assists for 33 points in 42 games. He is committed to the University of Notre Dame for next season in the NCAA, where he will look to make a big developmental step in his game. Rolston was the second-best fit for the Lightning among USHL forwards.
His strongest attribute is his skating ability. He has high-end acceleration and edges that allow him to blow past defenders or slow down and give himself more space entering the offensive zone. Basically, he is a very manipulative skater, and defenders tend to struggle with how to defend against him on the rush.
Rolston is a shooter. He has a strong shooting ability but tends to just chuck shots at the net from low-danger areas when there were potentially other options if he had just picked up his head and searched for it.
Overall, he is a safe player with the puck and he takes what he sees in front of him when it comes to moving the puck. He isn't someone who will look to thread the needle for a one-timer opportunity or exploit defenses with dangerous passing attempts. When pressured, he tends to ditch the play by passing it off to someone else rather than try to get past that attacker.
Defensively, Rolston puts forth a lot of effort. He displays strong positional awareness and knows how to use his stick to block passing and shooting lanes. He is still very raw in this area, but the effort and overall awareness show he has something to build off of.
However, his upside is limited due to his safer style of play and almost one-dimensional offensive capabilities. But I do like this pick here because he does have some intriguing raw skills and already has excellent skating ability, which is very important to me when looking for later round guys.
157th Overall: Pavel Gogolev, LW, Guelph Storm
Gogolev is a 20-year-old Russian left-winger who stands at 6'1" and 179 pounds. He has played 4 full OHL seasons, 2 and a half with the Peterborough Petes and 1 and a half with Guelph. His production went from 11 points in year one, to 47 in year 2, and 28 in year 3, where he missed a large portion of games.
In his fourth season, however, he broke out in a massive way. He put up 45 goals and 51 assists for 96 points in 63 games played this season. Gogolev is the 3rd best fit for the Lightning among OHL forwards, and the 7th best fit among CHL forwards.
His offensive game, especially this past season, is what shines. If you give Gogolev space, he has a shot that has the power and accuracy to beat goalies consistently. If you pressure him and leave a teammate open in a dangerous area, Gogolev will find that teammate and set up a scoring chance. His vision and passing ability is a threat on its own, but given his shot is even better, he is a dual-threat offensive player.
His positional awareness and hockey IQ aren't exactly at a high level and needs a decent amount of work before he could even consider being an NHL player. His skating also isn't the best, but if the Lightning draft the way I have thus far, they've already taken strong skaters with raw overall skills, so why not throw a curveball a little later and take a guy with strong offensive skills that need some tweaking with his skating? Sure, he is a project, but he has the tools to potentially be a solid draft pick in the future.
183rd Overall: Brady Burns, C/LW, Saint John Sea Dogs
Burns, like with Robins and Tullio, is a smaller forward, standing at 5'10" and 161 pounds. Playing for the Sea Dogs in the QMJHL, Burns had a somewhat breakout season, going from 29 points in 65 games in his rookie season to 57 points in 64 games this season. Burns is the 5th best fit for Tampa Bay among QMJHL forwards and the 30th best fit among CHL forwards.
Burns provides versatility, having played both on the wing and down the middle in the junior level. His biggest strength is his stickhandling abilities and offensive awareness. He's good at finding the open spaces in the offensive zone and is creative when finding ways to create space himself.
The biggest knock on Burns, however, is his lack of physical ability to go along with his slight stature. He is also not the best, at all, in the defensive zone, where he is often exposed. DobberProspects' Brayden Olafson said this about Burns' weaknesses, "At 5-7, he doesn't have the physical tools or two-way awareness to compensate, so I think he likely tops out as a skilled minor league asset." Despite that, Burns, to me, is worth the flier at this point in the draft.
214th Overall: Rhett Rhinehart, RHD, Saskatoon Blades
Rhinehart is a big defenseman, standing at 6'4" and 205 pounds. He has played just one full season with a single team in his junior career, splitting the 2017-18 season with the Prince Albert Raiders and the Prince George Cougars, playing the full 2018-19 season in Prince George, then getting traded once more mid-way through the shortened 2019-20 season to Saskatoon.
Despite that, he combined for 3 goals and 15 assists for 18 points in 57 games this past season. He ranked as the 4th best fit among WHL defensemen for Tampa and the 10th best fit among CHL defensemen.
For a player to get dealt twice, being far away from home as it is and never having a chance to truly settle in with a billet family, teammates, and a coaching staff, that weighs you down.
However, Rhinehart still flashes some potential, at least to me, especially with how smoothly he transitioned from Prince George to Saskatoon. He played as almost a fourth forward with the Cougars, often jumping up ice and joining the rush, but with the Blades, he played a more defensively-focused game and still looked good.
He plays a very physical brand of hockey, often stepping up to lay a hit on the opposition as they enter the offensive zone. He also looks to finish his checks along the boards. He does get a bit carried away from time to time, but he has shown recently a bit more control and discipline. He still displays awareness, knowing when to race up ice with teammates to push for offense.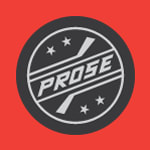 Rhinehart possesses a strong shot as well, which he'll look to build on and produce more off of. If he stays the full season next year in Saskatoon, I expect a breakout season, and taking a flier on a potential breakout candidate who has been overlooked, seems like a smart move for Tampa.