NHL and NHLPA have tentative agreement on CBA and MOU
The NHL and NHLPA have reached a tentative agreement with a new CBA.
Just one day after the NHL and the NHLPA agreed to phase 3 and 4 of the NHL return to play, the league and the players have tentatively agreed to the new CBA extension and MOU or memo of understanding.
The agreement will add 4 more years to the current term of the CBA and will include transition rules and critical dates. The players and the NHL board of governors still need to vote on it to get it ratified.
The dates confirmed for the return to play are as follows. July 13 will be the official beginning of training camp. On July 26, the teams will travel to the NHL hub cities, which are Toronto and Edmonton, with games scheduled to begin on August 1st.
The players will also have an opt-out period in the return to play agreement and will have till 3 days after the deal is ratified to opt-out and won't be penalized for it. Another question was answered on players who signed during the pause if they would be able to play or not and the ruling was that if they sign for this season they would burn a year off their contract and won't be eligible to play.
In regards to phase 3, some other rules were announced in regards to the number of players allowed in camp. That number is 30 but teams can carry an unlimited number of goalies and also players who are traveling back for phase 3 might have to go through a 14 day quarantine period depending on the province or state rules.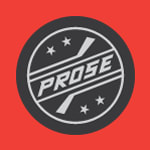 So now it's official we are six days away from the start of camps and less than a month away from the drop of the puck. Players will now have three days to vote and we should have confirmation by the end of the week.