New Jersey Devils expected to hire Lindy Ruff as head coach
The New Jersey Devils have reportedly found a new head coach and general manager.
The New Jersey Devils have reportedly found a new head coach in Lindy Ruff. Currently, Ruff serves as an assistant coach for the New York Rangers. No terms have been announced yet.
Last summer, the Devils had an amazing off-season drafting Jack Hughes, trading for P.K. Subban, and signing Nikita Gusev, but had a very underwhelming season.
The coach at the time John Hynes was fired before the midpoint of the season and replaced by Alain Nasreddine. Nasreddine was in the running for the job but I assume the Devils wanted a coach with way more experience.
Ruff is a former Jack Adams Trophy winner back in 2006 with the Buffalo Sabres. He also spent time in Dallas before heading for the big apple. The Devils get a wealth of experience and a coach that is not afraid to make a radical change.
New Jersey is currently not trending in the right direction as they are currently slated to pick 7th overall in the upcoming draft. The Devils finished the year with 68 points in 69 games which is good for dead last in the metropolitan division. Their largest issues seem to be chemistry, defense, and special teams.
The Devils are hoping for Ruff to ride the ship and turn things around and make a drastic improvement next season. This could be the move that turns the tide for the club that was coming off a first-round exit the previous season and a season where Taylor Hall had won the Hart Trophy as the league MVP.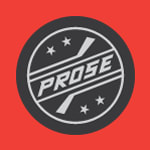 They also made a move in the front office removing the interim tag from general manager Tom Fitzgerald. He had replaced Ray Shero who was also let go during the season due to the teams' results. Word was they were looking for a GM but I assume Fitzgerald had done enough to prove to ownership that he was the man for the job. We will continue to bring you more news on this as it unfolds so please stay tuned.