New Jersey Devils: Hiring Lindy Ruff is the wrong move
The New Jersey Devils made a baffling move by hiring Lindy Ruff as their head coach.
The NHL season might be on hiatus, but the New Jersey Devils are still making moves. They entered the hiatus with an interim general manager and an interim head coach. The Devils have used the hiatus as an opportunity to find permanent people for those roles. They made the right choice by keeping GM Tom Fitzgerald around, but hiring Lindy Ruff is a different story.
Ruff is an experienced coach. He is sixth all-time among coaches in wins. Among active coaches, only Joel Quenneville (925) and Barry Trotz (845) have more wins than Ruff (736). But unlike those two, Ruff doesn't have a Stanley Cup on his resume. In fact, he has the most wins of any coach in NHL history who has never won a Stanley Cup.
However, Ruff's last stint as a head coach with the Dallas Stars didn't end well. He was hired in 2013 to help an aging Stars team go the next level. In his four seasons there, Ruff only made the Stanley Cup Playoffs twice and never made it past the second round. The Stars had defensive issues and he was never able to fix them.
While Ruff's resume is an impressive one even without a Stanley Cup, there were better and younger candidates available. Peter Laviolette would have been a perfect fit for the Devils. What about Gerard Gallant, who took the Vegas Golden Knights to the Stanley Cup Final in their first season? How about thinking outside the box with Rickard Gronberg, who might be the best coach in the world who isn't in North America?
Most recently, Ruff has been serving as an assistant coach for the New York Rangers since 2017. Let's go over where the Rangers ranked in goals against in each of Ruff's seasons on Broadway.
2017-18: 268 goals against (27th)
2018-19: 272 goals against (24th)
2019-20: 222 goals against (24th)
While it's true Ruff didn't have too much talent on his defense with the Rangers, the Rangers had the same issues conceding their defensive zone blue line that the Stars did during Ruff's tenure. Those issues in Dallas, by the way, went away surprisingly quickly once he left.
In terms of advanced stats, under Ruff, the Rangers bled shot attempts against in virtually every category, including expected goals against. That's not a good sign considering the Devils were a bad defensive team this season. They might not have allowed many goals under Alain Nasreddine, but that was largely due to goaltender MacKenzie Blackwood masking a lot of their flaws.
Another issue with Ruff is how he has dealt with younger players. He has had issues with them as far as playing time. The only time in his career Ruff has felt comfortable giving lots of ice time to young players was in 2005-06 and 2006-07 with the Buffalo Sabres. That was when he pretty much didn't have a choice because guys like Thomas Vanek, Jason Pominville, Tim Connolly, and Derek Roy were among his best players.
While it's true that will be the case with the Devils since they have Nico Hischier and Jack Hughes, it'll be interesting to see if Ruff has learned any lessons. If the Devils are going to have any success in the next few years, players like Hischier, Hughes, Jesper Bratt, Janne Kuokkanen, Joey Anderson, Jesper Boqvist, and whoever the Devils pick in the first round this year are going to have to step up.
The Devils' blueline is also fairly weak. Will Butcher and Damon Severson are promising, but frustrating at times. P.K. Subban is on the wrong side of 30 years old and is coming off the worst season of his career. Ruff's going to have to find a way to reverse that trend while optimizing the usage of guys like Severson, Butcher, and Ty Smith.
It's not hard to see why the Devils hired Ruff. The NHL has a strong social circle. Fitzgerald knows Ruff from their time with the Florida Panthers. They've worked together in the past. But let's face it, that was over 20 years ago. A lot has changed in 20 years.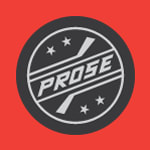 Ruff might wind up being a good coach for the New Jersey Devils. It's well within the realm of plausibility the time he has spent with the Rangers over the past three seasons has helped him learn from his past mistakes. But at face value, it's hard to think Ruff is the right coach for the Devils.