NHL and NHLPA vote to ratify CBA, Return to Play
The NHL board of governors and NHLPA have officially voted to ratify the extension to the CBA as well as the return to play for the 2019-20 season.
It was just confirmed and it is now official that the NHL is coming back. The NHL and the NHLPA have ratified the CBA extension and have approved the return to play protocols. It took months of planning, hard work, and trial and error but we finally have our game plan to bring back hockey in a safe and competitive manner.
We also now have an extension of the CBA which means the league and the players will be at peace for the next six years. It was mentioned had it not been extended the league would have been looking at a salary cap next season of roughly $60 million which would have been a disaster for all teams involved. Escrow would have been at an all-time high ranging from 40-60%, which means players would have been put in a really bad situation financially.
But now with this new deal, it makes a lot of sense freezing the cap at $81.5 million till hockey-related revenue goes back to at least $4.8 billion. Teams will be able to stay the course. In regards to the return to play protocols, it seems we are all set for training camp to open in 48 hours. We even have the hotel plan for which teams will be staying at in regards to Hub cities.
In Toronto who will be hosting the Eastern Conference teams will be divided between the Hotel X on the Exhibition grounds and the Royal York in downtown Toronto. Teams were placed in their respective hotels based on seeding meaning the higher seed gets the better hotel room.
We also got word of the confirmed number of players and staff allowed that each team can bring. The magic number is 52 meaning 31 players and 21 staff members but I'm told teams can decide to take fewer players and bring more staff in case of emergencies.
Most teams have decided to bring 3-4 goaltenders but that could be tweaked and instead of bringing an extra goalie, they could bring an extra trainer or doctor or even a physio. So the dates that we will keep our eye on are July 13, which is the start of training camp, July 25 or 26, when teams will travel to Toronto and Edmonton, and August 1st, which will be the first day of the play in series and round-robin.
Players are only allowed to invite their families if their team reaches the Conference finals otherwise this should go very fast. Each round is projected to go a maximum of two weeks with the play-in series being completed in 10 days. That means we could see the Stanley Cup awarded in October and the official offseason would be November 1st.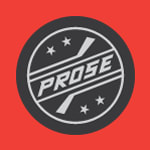 As mentioned we are 2 days away from the start of camp and 2-3 weeks away from the official return of hockey action. I'm sure a lot of hockey fans have been waiting for this for months and we are glad to bring you all the news.