Tampa Bay Lightning: Steven Stamkos won't be ready for training camp
The Tampa Bay Lightning won't have Steven Stamkos at 100% by the start of training camp.
As we rejoice that the National Hockey League will be returning on August 1st, it seems that the injury bug, which is to be expected after a long break, has begun. And it has bitten Tampa Bay Lightning captain Steven Stamkos.
For Tampa Bay Lightning captain Steven Stamkos, injuries are the norm. It seems year after year the talented centerman cannot seem to stay healthy whether it be missing regular-season games or more importantly playoff games.
While all signs say that he will be playing for the Bolts in their round-robin games, this is still not what you want to see for the 30-year old Ontario native.
On the year, Stamkos performed quite well, being able to play in 58 of his team's 70 games. With 29 goals and 37 helpers, his 66 point campaign has been great to see. And his health, despite missing 12 games, has been good for the most part, something that is integral to the team's success.
But we have seen in the past how injuries have affected this player. And with what happened with the Lightning last year in the first round, having their captain fully healthy and ready to battle is too important to put into words.
Stamkos, in the first round of the 2018-19 Stanley Cup Playoffs, only registered two points in four games, with a plus/- of -8. This series shocked the hockey world when the Columbus Blue Jackets swept Stamkos and his Lightning, as it was a complete embarrassment for the state of Florida.
The question now becomes even if he is fully healthy to play by August 1st, he may not be game ready.
And when his team is facing the skilled Washington Capitals, the dominant Boston Bruins, and the sneaky Philadelphia Flyers, he needs to be game ready or he is going to negatively affect his team.
His team, last year was not mentally ready, and despite not being able to put the blame just on Stamkos, as the leader of the team he needs to lead by example. But on the other side, it is important not to play him if he is not truly healthy.
Look at defenseman Erik Karlsson in his last season with the Ottawa Senators and now with the San Jose Sharks. The guy played big minutes while having a messed up leg in the 2017-18 Playoffs and now San Jose has a problem with his inability to produce to the level that was expected, as he racks up the big bucks.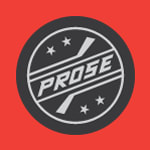 If he had not played in those playoffs, I bet he would be having more success on the ice. With four more years left on his contract, Stamkos needs to remain healthy if the Lightning want to raise a Stanley Cup.