NHL awards: Draisaitl, MacKinnon among Ted Lindsay Award finalists
The finalists for the first of the NHL awards, the Ted Lindsay Award, have been named.
With the rest of the 2019-20 NHL regular season canceled, it's NHL awards season. The first of the awards announced is the Ted Lindsay Award, which is voted on by the NHLPA and given to the most outstanding player. On Tuesday, the league announced the Ted Lindsay Award finalists and it should come as no surprise who the finalists are.
The finalists are Edmonton Oilers forward Leon Draisaitl, New York Rangers forward Artemi Panarin, and Colorado Avalanche forward Nathan MacKinnon. Considering the trio ranked first, third, and fifth respectively in points, the players got the finalists right.
Draisaitl led the NHL in points with an eye-popping 110 points, 13 more than his teammate Connor McDavid who finished with the second-most points. Before this season, Draisaitl didn't have too much success away from McDavid.
But this season, he proved he doesn't need him to have success. Draisaitl has won the Art Ross Trophy and there's a very good chance he'll be adding at least one more to his trophy case, as he's expected to be a Hart Trophy finalist as well.
MacKinnon finished fifth in the NHL in points and was a huge reason the Colorado Avalanche finished with the second-best record in the Western Conference and the third-best record in the NHL despite losing several key players to injuries. This is the second time MacKinnon has been named a Ted Lindsay finalist, as he was also one back in 2017-18.
Should MacKinnon win, he'll be just the second player in franchise history to win the award. Joe Sakic, the current Avalanche general manager, was the first, as he won the Ted Lindsay Award (then the Lester B. Pearson Award) in 2000-01.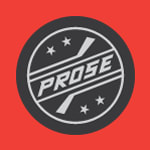 Panarin had a breakout season, setting career-highs in virtually every offensive category, including goals (32), assists (63), and points (95). He signed a seven-year deal with the New York Rangers in July, becoming the highest-paid wing in the NHL. In his first season on Broadway, he proved why he is worth every penny. Panarin led the league in even-strength points with 71.