NHL to host exhibition games prior to Stanley Cup Qualifiers
The NHL has just announced and revealed their schedule for a handful of exhibitions.
As if watching NHL hockey in the month of August did not already sound strange enough, we will now see 12 exhibition games played from July 28th-31st. This announcement comes only a day after training began for teams as they adapt to playing with new preventative measures put in place to ensure their safety during the novel coronavirus pandemic and the Stanley Cup Playoffs.
The schedule for the NHL's exhibition games can be seen below.
It will be a night of rivalries on July 28th as the Pittsburgh Penguins will face off against the Philadelphia Flyers at 4 p.m. ET while the Toronto Maple Leafs go against the Montreal Canadiens at 8 p.m. ET. The first night of exhibition games will conclude with the Battle of Alberta with as Edmonton Oilers go up against the Calgary Flames which has been some of the most entertaining hockey to view prior to the NHL shutting down in March.
July 29th will be plentiful as both the Eastern and Western conferences will take part in three exhibition games each. The Eastern Conference games will feature tilts between the Tampa Bay Lightning and Florida Panthers, the New York Islanders and Rangers and the Carolina Hurricanes and Washington Capitals
On the third and final day of the exhibition games, the Nashville Predators will go up against the Dallas Stars, the Boston Bruins will face the Columbus Blue Jackets and the Vegas Golden Knights will close out the night with a tilt against the Arizona Coyotes.
These exhibition games may also serve as an opportunity for players looking to shake off any rust they may have built up without having played an actual game since prior to the NHL's shut down in March due to the novel coronavirus pandemic.
The announcement of the exhibition games may also come as a nice surprise for those looking to see their favorite teams take part in some entertaining clashes and rivalries before the Stanley Cup Qualifiers commence on August 1st. The 24 teams will then take part in a best-of-5 series to contend in the Stanley Cup Playoffs with a lot
Teams are expected to make the trip to their respective hub cities on July 26th with the Eastern Conference heading to Toronto while the Western Conference teams travel to Edmonton.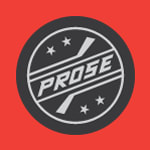 With the NHL having already released its schedule for the qualifying round, the exhibition games consist of further evidence that hockey will not be showing any signs of slowing down when it resumes.