Toronto Maple Leafs can rewrite their season story
The Stanley Cup Playoffs give the Toronto Maple Leafs a chance to rewrite their season's story.
In what seems like years ago, when the NHL paused their regular season few teams were as dramatically inconsistent as the Toronto Maple Leafs. With a talent-loaded roster and a coaching change two months into the season, nothing seemed to be able to fix Toronto's inability to put two quality weeks of action together.
With the exception of Auston Matthews, it could be argued every Maple Leaf underachieved to one degree or another. Mitch Marner had the pressures of living up to his hefty new contract to start the season. John Tavares broke a finger and never seemed to fully be comfortable on the ice. Even William Nylander's 59 points in 68 games were being criticized for what he hadn't done the year before.
Then there's the entire defensive core which could be declared a disappointment, with the exception of Justin Holl, who nobody expected much from.
Morgan Rielly, who seemed to be battling one injury or another all year, could never seem to find a groove. After a career season a year ago with 72 points in 82 games, Rielly had only managed 27 points in 47 games. Of all the players with the potential to completely change the narrative on their 2019-20 season, Rielly could make the entire league forget about those injury-riddled 47 games.
Last summer's offseason acquisitions, Tyson Barrie and Cody Ceci, never found their comfort zone in the blue and white before the pause in play. Both were heavily rumored in trade talks prior to the trade deadline, as neither appeared to be the answer needed on a struggling defensive team.
Both players should be highly motivated once the action resumes on the ice, as both will be unrestricted free agents at the end of the season. As it sits now, especially with the expected flat salary cap situation for the foreseeable future, neither player would come close to the contract they once envisioned. However, a strong showing for either Barrie or Ceci, in a league desperate for right-shot defensemen, could change everything for the pending free agents.
Aside from pending free agents, the Maple Leafs will be hoping to get back a pair of injured wingers. It appears Ilya Mikheyev will be healthy to start after a wrist injury forced him to miss 30 games prior to the stoppage. Andreas Johnsson isn't ready just yet recovering from knee surgery but General Manager Kyle Dubas said he could be available should the Maple Leafs be able to advance past the Columbus Blue Jackets in the play-in round.
Unfortunately, advancing past the Blue Jackets isn't even the bare minimum for the Maple Leafs anymore as expectations have reached a stage where Toronto must win at least two rounds if not more. Three straight first-round playoff exits have the fan base restless and after management and coaching changes during that time, the only thing left is a major overhaul of the roster.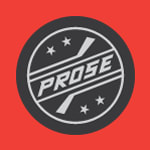 The Maple Leafs have a golden opportunity to rewrite their entire season narrative. Bumps and bruises have healed and slow starts to the season have been turned into second chances. However, if Toronto struggles to find on-ice success, with no salary cap space coming and what would be four-straight years of failure, this could be the last time Maple Leaf fans see this version of the club before massive changes prior to the 2020-21 season.