Tampa Bay Lightning: Key players to watch in training camp
The Tampa Bay Lightning could have some surprise contributors in their training camp.
Hockey is back, at least for now. Training camp has officially begun, and rosters have been announced from each team. For the Tampa Bay Lightning, it was pretty much what you'd expect, there weren't any real surprises. However, some young names do pop out and fans should keep an eye on these players.
Down the middle for centers, there's the usual grouping plus one young prospect who has yet to make an NHL appearance – Alex Barre-Boulet. Barre-Boulet was an undrafted free agent signing by the Lightning on March 1st, 2018, after a breakout season in the QMJHL.
Since that point, he has torn through the AHL ranks with 124 points in 134 games, winning the Dudley (Red) Garrett Memorial award for being the AHL's most outstanding rookie and the Willie Marshall Award, handed to the AHL's goal-scoring leader. He's likely to get a shot at a roster spot next season.
Alexander Volkov, Carter Verhaeghe, and Mitchell Stephens all got games with the big club, with Verhaeghe playing the most out of the three (52 games played). They all have spots on the wings and could be special aces for the Lightning. Though they lack experience in the playoffs, if the bottom-six veterans don't work out, they can rotate these young guys in and infuse the roster with more energy.
On defense, the Lightning's top prospect, Cal Foote, was given an opportunity to play. Though he is the least likely to play out of the aforementioned players, it's likely he'll be a key player to watch for next season, and I'll get into that a little bit later.
Long-Term Impacts
These players may make a splash in the postseason, whether they impress coach Jon Cooper before games are played, or injuries open an opportunity and they make the most out of it. However, the biggest reason why fans should be keeping a close eye on these players is for the following season.
Sure, you want to focus on the Lightning winning the Stanley Cup rather than focus on what's next. However, there's no hiding from the gloom and doom that is the stagnant cap ceiling and the brutal lineup of pending free agents.
The forward core will stay relatively intact. However, Anthony Cirelli is a pending restricted free agent who is due a big raise. The Lightning could be forced to trade multiple forwards, which opens the door for Alex Barre-Boulet to make next season's roster, albeit in a very small role. However, let's say they don't bring back Cirelli.
Cirelli worked his way up into the Lightning's second line and performed remarkably well there. If he leaves, it likely means that the Stamkos-Point-Kucherov line will be broken apart, and one of Point or Stamkos will be brought down to the second line. Players will be shifted to fill out the left and right wings, and that could open up the third line center spot for Barre-Boulet.
Players like Verhaeghe, Volkov, and Stephens, as mentioned, aren't under contract for next season, but they are all more than likely to take very inexpensive deals. There's one other depth player on an expiring contract, and that's Patrick Maroon. He likely will be more expensive than those three, as he has more experience, but his role can be replaced within the bottom-six quite easily.
It also opens up an opportunity for the Lightning to move some players, like Cedric Paquette for example, and replace him with one of those young guys for less money and more upside. It also gives the Lightning a bit more comfort in the case of trading a more established player like Alex Killorn, because they have several pieces who can rotate in and out in those three young guys. At the very least, they provide stable depth for an affordable cost.
On the defensive side of things is where it gets really bad. The left side is pretty much untouched with Victor Hedman and Ryan McDonagh still locked in. Mikhail Sergachev is a restricted free agent, and he's another important piece to bring back, but they at least have the two aforementioned players.
They also have a fall-back option with Braydon Coburn, unless they choose to deal him if he waives his no-trade clause. But the right side is where they're in shambles.
The Lightning had six different right-handed defensemen play at least one regular-season game for them this season – Erik Cernak, Kevin Shattenkirk, Zach Bogosian, Jan Rutta, Luke Schenn, and Luke Witkowski. Only Witkowski isn't a pending free agent.
Cernak is a key piece, with his excellent chemistry with Ryan McDonagh. Shattenkirk signed a "prove it" deal the last off-season after being bought out, and he almost assuredly priced himself out of the Lightning's budget. Bogosian was a midseason pick-up after the Lightning were riddled with injuries and was likely leaving in the offseason anyway.
Rutta established himself on the top pair with Hedman and showed he was capable in that 5v5 role before he went down with an injury, and the organization seems to like him. I believe it comes down to his asking price. Schenn and Witkowski spent a lot of time in the AHL but could be emergency plug-and-play's next season, as Schenn likely isn't too expensive to bring back.
Cal Foote is the clear-cut top right-handed option for the Lightning next season when looking at who's under contract. It's vital that Foote is able to make an impression during these practices and, potentially, in playoff games. If he shows in any way that he isn't ready, the Lightning could be forced to part ways with several strong players, including their key forward free agents, in order to bring back some of those defensemen.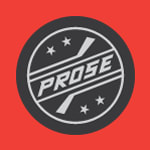 While Lightning fans should obviously enjoy the playoffs and hope their team marches to the top, they must keep in the back of their heads just how crucial some of these young guys are and how their performances, good and bad, could heavily alter how Julien BriseBois could attack the off-season.