NHL Awards: Josi, Hedman, Carlson Named Norris Trophy Finalists
The NHL has revealed the finalists for the James Norris Memorial Trophy.
This year, the finalists for the Norris Trophy for the best NHL defenseman consist of John Carlson of the Washington Capitals, Roman Josi of the Nashville Predators, and last year's recipient Victor Hedman of the Tampa Bay Lightning.
The Norris Trophy is awarded annually to the National Hockey League's top "defense player who demonstrates throughout the season the greatest all-round ability in the position."
Here is a rundown of their respective seasons.
John Carlson, RD – Washington Capitals
Heralded as one of the top offensive defensemen in the NHL, this is the first time John Carlson has been named a finalist for the Norris Trophy.
Carlson led all NHL defensemen with 75 points in 69 games played, marking a career-high for him in points. setting a new career-high for points and tying his previous career-best of 15 goals. Carlson also managed to lead the Washington Capitals in points and tied for 12th among total point leaders in the NHL.
With a Stanley Cup win in 2018 under his belt, Carlson maybe adding a Norris win to his repertoire and will be heavily relied on the back-end when the Capitals face the Tampa Bay Lightning in the play-in series.
Roman Josi, RD – Nashville Predators
Similar to John Carlson, this is the first time Roman Josi has been named a finalist for the Norris Trophy. The Nashville Predators captain recorded a career-high of 65 points (16 goals, 49 assists) in 69 games.
If he were to win, Roman Josi would be the first defenseman in the history of the Nashville Predators organization to receive the Norris Trophy. Josi was elated to hear that he was named a finalist. He had this to say.
The Nashville Predators are an organization known for drafting exceptionally well when it comes to defencemen and the same can be said in terms of their development. With a team featuring Mattias Ekholm and Ryan Ellis included in their defensive core, Josi stands out as one of the best in the league.
It has been a tough year for the Nashville Predators, particularly in the goaltending department due to Pekka Rinne having an uncharacteristic year. Regardless, the Predators were able to clinch the second wild card spot to make the playoffs and will face the Arizona Coyotes when the NHL begins its play-in series.
Victor Hedman, LD – Tampa Bay Lightning
Victor Hedman is no stranger to the Norris Trophy as it is his fourth straight season being named a finalist as well as have won the trophy for the 2017-18 season.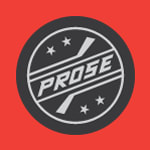 This season, Victor Hedman ranked third among defensemen in scoring with 55 points (11 goals, 44 assists) in 66 games for the Tampa Bay Lightning.