Pittsburgh Penguins: Video breakdown of the fantastic fourth line
On too frequent of a basis during Sidney Crosby and Evgeni Malkin era of the Pittsburgh Penguins, Pittsburgh has dressed a lot of below replacement level bottom six-forwards. Craig Adams, Zach Sill, Brandon Sutter, Tanner Glass, and Max Lapierre all come to mind.
That has not been an issue this season. The Penguins forward group is very well rounded and balanced. The new fourth line composed of Teddy Blueger, Zach Aston-Reese, and Brandon Tanev has made Pittsburgh's forward depth much better this season than it was last in 2018-19.
Last week, head coach Mike Sullivan said that the Penguins' "fourth" line plays a "vitally important" role for the Penguins. I put quotation marks around fourth because the numbers and video indicate they have performed at a third-line level.
Using the line comparison tool on MoneyPuck proved just how great this trio is. Of the 12 forward lines to play a minimum of 425 minutes together, the Penguins fourth line ranked first in expected goals against (10.4). They were also atop the leaderboard in expected goals against per 60 minutes (1.46).
In a nutshell, this clip visualizes what makes this line so effective defensively. Phil Kessel receives a pass and the Coyotes appear to have a 3 on 3 heading into the attacking zone. Aston-Reese quickly closes ground on Kessel. Because of both Aston-Reese and Tanev's defensive positioning, Johnson and Schultz are able to step up and maintain a good gap control on the Coyotes forwards. The end result is Kessel's time and space evaporating, and him settling for a perimeter wrister.
From a defensive standpoint, Blueger, Aston-Reese, and Tanev were the best defensive forward line in the NHL. They were better than the Marchand-Bergeron-Pastrnak unit in Boston and the Marchessault-Karlsson-Smith trio in Vegas.
According to Natural Stat Trick, the Boston unit took 64% of their faceoffs in the offensive zone. In Vegas, their trio had 52 % of their faceoffs occur in the Golden Knights offensive zone. The Penguins' fourth line was at the other end of the spectrum, starting just 26% of their shifts together in the Penguins attacking end.
Granted, those are the first lines for both Boston and Vegas. They are much more dangerous from an offensive standpoint. Their utilization should be more favorable. For Pittsburgh's fourth line to have tougher minutes, zone starts, and matchups than those lines and still outperform them defensively speaks volumes to how effective Blueger, Aston-Reese, and Tanev have been.
Whether it is playmaking or goal-scoring, Blueger is a lot more effective at the net-front than I initially thought. He wreaks havoc there. Oftentimes, he creates and finishes high-danger chances at the net front.
Sullivan also said that he feels that Blueger's contributions to this team can go overlooked. He deemed Blueger to be the "glue" that holds this line together. Blueger was one of two Penguins skaters to play in all 69 regular-season games and was counted on for many defensive zone starts.
Before we watch this next clip, this was a horrible line change by the Canadiens. Pittsburgh had a 2 on 1 before Blueger even received the pass. He realizes this, weighs his options, and decides to take the puck to the net. Blueger did not bury it, but Tanev beat Max Domi to the rebound. While overtime in the playoffs will be of the 5 on 5 variety, Blueger's ability to remain calm and create at the net were on display.
As Chevalier's line description states, Blueger led the way on this controlled defensive zone exit. His puck carrying ability allowed for the Penguins to have a controlled zone entry as well. While this clip does not highlight one of Blueger's passes or shots, it also highlights his ability to create time and space down low. Note how he ties up Ryan McDonaugh's stick and creates time and space for Tanev to roof his shot.
At times, Zach Aston-Reese can be frustrating to watch. He struggles to bury some great offensive chances. However, he was arguably the best defensive forward in the league last season and does a lot of the little things really well. Being a tenacious forechecker is one of them. There is a lot of value in that.
On this play, a few of the traits described by Chevallier were on display. Aston-Reese lifted the stick of Oilers forward Ryan-Nugent Hopkins. Had ZAR not done this, RNH would have received the pass and had a wide-open Connor McDavid on the back door. As a result, Aston-Reese likely prevented a quality chance for Oilers. Aston-Reese also displayed great situational awareness here to connect with Joe Blandisi out of the penalty box for a goal.
This clip is not pretty, but it shows how well these three work together. Tanev begins the sequence by banking the biscuit off of the wall and out of the defensive zone. Aston-Reese gets behind Mattias Ekholm and wins the race to a loose puck. ZAR's speed and puck pursuit forced Predators defender Dante Fabbro to hesitate and begin to backpedal. Blueger eventually puts in the rebound. Good defense leads to offense.
Tanev essentially serves as the third wheel on this line. He uses his speed to frustrate opponents, baits them into penalties, and on the forecheck. He does not specialize in any key area, but the full toolkit of his skillset is a nice fit on the left-wing.
This was one of my favorite games from the regular season. 24 minutes into the game, shots were 23-19 Pittsburgh. It was chaotic. This next sequence fit that chaotic bill as well. After catching a pass from Jack Johnson (!!), Tanev performed a spin-o-rama to pull away from the Toronto forward. He makes a bee-line for the net, gets tripped, and wipes out the goalie. At his best, Tanev is a pest.
Here is Blueger kickstarting the breakout once again. He finds Kris Letang, who then made a stretch pass to Tanev. Perhaps Tanev anticipated this pass, because he had quite a bit of separation upon catching the pass. The Vegas defender just could not match Tanev's speed.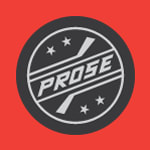 Provided the Penguins are able to stay healthy, I expect this line to remain in-tact for the entirety of the upcoming postseason. If the line of Patrick Marleau, Jared McCann, and Patric Hornqvist can be effective enough, the Penguins will essentially have two third-lines. Thanks for reading!