Calgary Flames renew AHL and ECHL affiliations for 2020-21 season
The Calgary Flames are sticking with the same AHL and ECHL affiliates through the end of next season.
The Stockton Heat announced Thursday that they will be extending their affiliation with the Calgary Flames and Kansas City Mavericks through the 2020-21 season.
This news comes just over a week before the Flames are set to begin their play-in series against the Winnipeg Jets starting August 1st.
The Stockton Heat finished last season third in the Pacific Division with a 30-17-4-4 record before the Covid-19 pandemic shut down the remainder of their season. They would have been on track to play in the Division semifinals and would have had a chance at a run for the Calder Cup. In the season prior, they missed the playoffs and placed sixth in the Pacific Division.
Many current Flames cracked the regular roster this year after time in Stockton including Dillon Dube, Andrew Mangiapane, and Oliver Kylington. In their qualifying series camp roster announcement, the Flames invited 10 current Stockton Heat players for an opportunity to help the Flames make a run for the Stanley Cup.
The Kansas City Mavericks, operating out of Independence, Missouri, have been the ECHL affiliate for the Flames since the summer of 2017. That season the Flames sent top prospect, Tyler Parsons to get some development time.
Since their partnership, Stockton has called up 17 Mavericks with Kayle Doetzel, Mike McMurtry, Tyler Parsons, and Nick Schneider seeing the most ice time. This summer the team announced a logo re-brand and will be unveiling new jerseys hopefully in October of this year.
Last year the Mavericks and Heat exchanged seven players including Mitch Hults, Zach Osburn, Mason Morelli, Tyler Parsons, Terrance Amarosa, Corey Schueneman, and Nick Schneider. Scheneman and Morelli spent the most time in California combining for 75 games.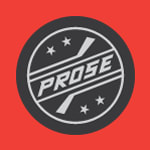 There are plenty of transactions to come in this upcoming season as the AHL, ECHL, and NHL are expected to return for the 2020-21 season. Schedules have not yet been released.