Toronto Maple Leafs: 3 burning questions against the Blue Jackets
Can the Toronto Maple Leafs get past the Columbus Blue Jackets?
The Toronto Maple Leafs and Columbus Blue Jackets are built with completely different philosophies but which team will prevail in the Stanley Cup Playoffs? The one with the relentless offense or the one with the impenetrable defense?
Here are three burning questions facing the Maple Leafs.
1. Can they stay disciplined?
One of the biggest reasons the Boston Bruins were able to defeat the Maple Leafs in the playoffs last season was because of their powerplay. 7 of the 23 goals scored by the Bruins that series came from the powerplay while the Leafs managed to score just 3 goals on 16 opportunities.
The Columbus Blue Jackets have taken the least amount of penalties in the league (169) and have a penalty kill ranked 12th in the league. Not only will it be tough for Toronto to capitalize on the man advantage, but they also need to play a very disciplined style of hockey if they don't want to expose their poor penalty kill which has a success rate of just 77.7%.
2. Will Andersen start strong?
This year's postseason is very different as teams are playing elimination hockey after a five-month pause. In many ways, it feels like the start of a new season, something that Frederik Andersen has always had trouble with. Here are his October save percentages in the last four seasons with the Maple Leafs:
2019-20: .901 sv%
2018-19: .919 sv%
2017-18: .896 sv%
2016-17: .876 sv%
In his time with the Leafs, Andersen is known to be a slow starter which is not ideal in a best-of-five series. This team plays a high-risk high-reward style of hockey and relies heavily on their goaltender to bail them out throughout the game. Having a dependable Andersen in net is key if this team wants to beat the Blue Jackets.
3. Can the stars step up?
The biggest criticism that came out after the Bruins eliminated the Leafs last season was Mike Babcock's poor deployment of his star players. The only forward that averaged more than 20 minutes of ice time in that series was Mitch Marner (20:35) and even when the team was trailing, Babcock continued to put out the third and fourth lines as if there wasn't a series on the line.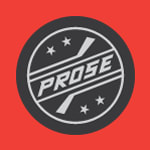 Ever since Sheldon Keefe took over as head coach, he has shown a willingness to deploy his stars whenever necessary. Auston Matthews, Mitch Marner, and William Nylander have all recorded new career-highs in ice time which have translated into an increase in offensive production. In this year's playoffs, Keefe will not hesitate to ride his big horses and it's up to the star players to step up to the challenge.