Pittsburgh Penguins: Who should be the starting goaltender in playoffs?
Who should be the Pittsburgh Penguins starting goaltender in the Stanley Cup Playoffs?
Some folks may feel that the Pittsburgh Penguins have a difficult decision to make in regards to who should be the starting goalie for the upcoming series against Montreal. I am not one of those people.
This is obviously a unique return to play scenario. There has been a four-month layoff between the conclusion of the regular season and playoffs. Quite frankly, I am not certain how much weight I would place on regular-season performance.
According to this model, the Penguins have the easiest choice between the pipes of any team in the qualifying round. Jarry is the superior option over Murray in 76.5% of the simulated five-game series that Anderson ran.
As Anderson went onto mention, "past performance does not guarantee future returns." That is applicable to Murray. If his postseason performance from 2016 and 2017 is the Penguins (or anybody's) primary reasoning behind Murray being the starting netminder for these playoffs, then that is a flawed decision-making process.
We don't know the behind-the-scenes discussions, so the best we can do is compare Tristan Jarry and Matt Murray from a statistical standpoint.
Here is how Tristan Jarry performed in 2019-20 during 5v5 play. Data is courtesy of Natural Stat Trick and Evolving Hockey.
Save Percentage: .927%
Goals Saved Above Average (GSAA): 9.18
High Danger Save Percentage: .802%
High Danger GSAA: -2.81
Medium Danger Save Percentage: .939%
Goals Saved Above Expected: 0.99
Here is how Matt Murray performed in 2019-20 during 5v5 play. Data is courtesy of Natural Stat Trick and Evolving Hockey.
Save Percentage: .904%
Goals Saved Above Average (GSAA): -9.18
High Danger Save Percentage: .828%
High Danger GSAA: 2.81
Medium Danger Save Percentage: .879%
Goals Saved Above Expected: -13.98
According to Evolving Hockey's wins above replacement (WAR) model, Jarry provided the Penguins with 1.8 more wins than a possible replacement goalie. That ranked 22nd league-wide. Murray does not show as favorably in this statistical category. His WAR in 2019-20 was -0.5. Murray ranked 74th out of 80 qualified goalies.
From a statistical standpoint, Jarry has the advantage in five of the seven categories. Murray was better at stopping and preventing the grade-a scoring opportunities for opponents. Considering that the regular season concluded back in March, we all likely place varying degrees of value on that data.
Now, there may be some degree of truth in Jim Rutherford saying that Murray's game was trending in the right direction. He hit rock bottom in November and gradually improved through January.
This graphic can be misleading without the necessary context. Jarry played 6 games in February. Murray played in 7. During that month, the Penguins were without Brian Dumoulin and John Marino. They also had Jack Johnson on their top defense pair. Their defense core was in shambles. Knock on wood, but none of those will be the case to start these playoffs.
Jarry also played in just one game in the month of March. The Penguins got thoroughly outplayed by Carolina and lost 8-2 with Jarry in the net. Jarry's play dropped off a bit as the season went on, but he was still the more consistent netminder of the course of the season.
The bottom line is this: The data indicates that Matt Murray's last two seasons in Pittsburgh have been below average. In both 2018 and 2019, he had abysmal starts to the regular season.
I want to preface this by saying it is not my intention to bash Murray. By all accounts, he is a tremendous person who is involved with many charities. I am just stating a trend that could continue and could impact the Penguins in this series. Murray is not at fault for all of these numbers, but they are concerning nonetheless.
Part of my rationale for not wanting to start this postseason with Murray between the pipes is the following: There has been a trend over the last two regular seasons of Murray struggling out of the gates. While this is not the regular season, it is a new starting point. Relative to his production during the regular season, Sidney Crosby is historically also a slow-starter. It does not necessarily make you a bad player or goalie. Time is of the essence right now.
From the start of the season back on October 3, 2019, through December 3rd, there were 47 goalies to play a minimum of 500 minutes. Murray was one of them. According to Natural Stat Trick, here is where he ranked in some statistical categories amongst that group over that 2-month timespan. All data is during 5v5 play.
Save Percentage: .896% (40th)
Goals Saved Above Average: -4.95 (39th)
Medium Danger Save Percentage:: .912% (25th)
High Danger Save Percentage: .756% (47th)
High Danger Goals Saved Above Average: -6.00 (43rd)
I realize that October 2019 was ten months ago. However, the Penguins cannot afford a slow start out of the gates from Murray yet again. Especially when you account for the 4-month layoff and only a 5 game series. Granted, his leash will be shorter this time around but I do not want to chance it and take an unnecessary risk.
I'm also keenly aware that Murray has always been "the guy" for Sullivan. They essentially have been together since 2015 back in AHL Wilkes-Barre. I do not fault Sullivan for that. The sense of trust between a coach and the netminder who won 7 of 9 consecutive postseason series and was in net for back to back titles has always been there.
Murray was tremendous during the championship runs of 2016 & 2017. But that is in the rear-view mirror. We can not be living in the past or be making important decisions based on feelings or emotions. Playoff experience matters to a certain extent, but it should not be a primary factor guiding the decision-making process in 2020.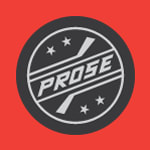 While Murray may have been trending in the right direction, he was not performing at the rate he did in March of 2019. The overall body of work (and the Phase 3 training camp) indicate that Jarry is the better option for the Penguins when the puck drops for Game 1 on Saturday night. Thanks for reading!