Six former KHL players who could make huge impact in NHL next season
Several former KHL players have signed NHL deals recently. Which ones could make a huge impact quickly?
The KHL is the best professional hockey league outside of North America. Every year, there are a few talented players from Russia's top league that sign with NHL teams. In recent years, players like Artemi Panarin, Alexander Radulov, Nikita Gusev, and Ilya Mikheyev have left Russia and performed well in the NHL.
On March 25, 2020, the KHL canceled the remainder of its season, opening the door for players to sign with NHL teams. Over the past few months, some of the most sought after KHL players signed in the NHL. Here are six former KHL players that I see performing well next season.
Artyom Zub – Ottawa Senators
Ottawa's current blueline is run by Thomas Chabot, who has already made an All-Star appearance at just 23 years old. Nikita Zaitsev was brought in last summer and is signed to a long-term deal. The Senators are a young, rebuilding team with several bright defensemen prospects in Lassi Thomson, Jacob Bernard-Docker, and Erik Brannstrom.
Despite having a bright future, the Ottawa Senators needed to improve their team for next season, which is why they pursued Artyom Zub.
Zub is a 24-year-old defenseman who had spent the last five seasons in the KHL before signing a one-year deal with the Senators this May. He led the KHL in plus/minus at +35 this season with SKA St. Petersburg.
His 13 goals this season put him second in goals by a defenseman in the league. Zub won a gold medal with the Olympic Athletes from Russia at the 2018 Winter Olympics and has represented Russia at two World Championships.
After finishing second to last in the standings this season, Ottawa needs all the help they can get. Zub will be looked upon to play top minutes next season for Ottawa as the team doesn't have many right-handed defensemen that are NHL ready.
Grigori Denisenko – Florida Panthers
Florida was one of the highest-scoring teams in the league this season. They ranked sixth in the NHL with 228 goals for and had five players score at least 20 goals. Mike Hoffman and Evgeni Dadonov are the top two goal scorers on the team with a combined 54 goals between them.
This offseason, both Hoffman and Dadonov be unrestricted free agents, which means the Panthers may lose one if not both of them to free agency.
The Panthers decided it was time to bring Grigori Denisenko to North America when they signed the 2018 first-round pick to an entry-level deal. In 38 games with Lokomotiv Yaroslavl, Denisenko put up twelve points as a 19-year-old.
Despite his numbers in the KHL, he dominated at the World Juniors for Russia, picking up 18 points across two tournaments as well as captaining the 2020 silver medal winners. Denisenko has a quick shot and has the ability to create space for himself with or without the puck.
He just turned 20 and Florida has traditionally sent their young prospects to the minors. Their two first-round picks before Denisenko, Henrik Borgstrom (2016) and Owen Tippett (2017), spent this season with Springfield in the AHL.
It is a possibility that Florida has Denisenko start the season in the minors but I believe that he could make the NHL roster in 2020-2021, especially if Dadonov and Hoffman leave. Florida will need to fill the holes on the wing and Denisenko is one of their best forward prospects for that job.
Mikko Lehtonen – Toronto Maple Leafs
The biggest concern for the Toronto Maple Leafs over the past few years has been their blueline. Despite having Morgan Rielly, Jake Muzzin, and Tyson Barrie on the point, Toronto finished in the bottom half of the league in goals against. Rielly and Muzzin are signed long-term, but Barrie seems to have one foot out of the door heading into free agency.
Mikko Lehtonen led all KHL defensemen with 17 goals and 49 points this season. The Finnish blueliner spent one season in the KHL with Jokerit before signing a one-year deal with Toronto. Lehtonen is a strong skater and isn't scared to have the puck on his stick.
He can jump on the Leafs second power play unit and provide additional offense. Lehtonen has never played in the NHL but has represented Finland internationally at all levels, including the World Cup of Hockey, Olympic Games, World Juniors, and World Championships.
The Maple Leafs have plenty of left-handed defensemen and need to improve their right side of the blueline. Despite being a leftie, Lehtonen has played the right side before and has said that he can play both sides, according to Sportsnet writer Luke Fox. It would be huge for the Leafs to have Lehtonen on the right side, especially with Barrie most likely not returning next year.
Lehtonen will most likely crack the Leafs roster right out of camp. He is 26-years-old and has played in multiple pro leagues around Europe.
Ilya Sorokin – New York Islanders
In 2014, the New York Islanders selected Ilya Sorokin 78th overall in the NHL Draft. Six years later, Sorokin solidified himself as one of the world's top goalies outside of the NHL. In 244 KHL games over the course of eight years, the 24-year-old had 134 wins, a 1.70 GAA, 46 shutouts, and a .930% save percentage. During the 2019 season, Sorokin won the Gargain Cup as well as playoff MVP with CSKA Moscow. He also won a gold medal at the 2018 Winter Olympics.
Sorokin's confidence between the pipes is second to none. His reflexes and lateral movement make him an extremely tough goalie to score against, this is the reason why he only gave up 383 goals in his KHL career. I don't see how Sorokin won't be the Islanders' starter in 2020-21.
Currently, Semyon Varlamov and Thomas Greiss are the two Islanders goalies. Varlamov is still signed until 2022-23 but Greiss is unlikely to come back as he is a UFA this offseason, which means Varlamov will have to battle his fellow countryman for the starting job.
The Islanders have had numerous starting goaltenders over the last five years with Jaroslav Halak, Robin Lehner, Greiss, and Varlamov all playing at least 40 games for the team. New York hasn't had the best of luck with goaltenders but Sorokin is the real deal and could become the next great Russian goalie in the NHL.
Alexander Romanov – Montreal Canadiens
The Montreal Canadiens were the last team to make the 24-team playoff format for the 2019-20 NHL season. Montreal's goaltender Carey Price is still one of the best goalies in the league despite not having the greatest defense in front of him.
Habs captain Shea Weber is their top defenseman, followed by Jeff Petry. Victor Mete is still only 22 and has shown bright spots in his game but he still needs to develop. Montreal needs to help Price by improving the defense and Alexander Romanov could be a big start.
Montreal drafted Romanov 38th overall in the 2018 NHL Draft. At first, many Habs fans saw this pick as a reach, but they were quick to rescind that thought. Romanov has spent the last two seasons playing for CSKA Moscow in the KHL.
He represented Russia at the 2019 and 2020 World Juniors, where he displayed his skill to the world. Romanov won the best defensemen award at the 2019 World Juniors and he was an assistant captain on the 2020 team, where he won a silver medal.
Romanov plays a physical game and loves to skate with the puck. He will add size and physicality to the Habs blueline. Romanov should be a lock to make the Canadiens NHL roster next season and will be one of their top two left defensemen. Right now Ben Chiarot is their top left-handed defensemen with Victor Mete being second. I wouldn't be surprised if Romanov bumps down either Mete or Chiarot and takes one of their spots.
Romanov is not eligible to play in the Habs play-in-series against Pittsburgh despite signing his entry-level deal, but he has joined the Habs in Toronto and will practice with the team.
Kirill Kaprizov – Minnesota Wild
The Minnesota Wild have long awaited the arrival of their 2015 fifth-round pick Kirill Kaprizov. Kaprizov has spent the last 6 seasons in the KHL where he has dominated the league. In 293 KHL games, Kaprizov had 230 points. This season he was third in KHL scoring with 62 points in 57 games with CSKA Moscow.
For the past few years, Kaprizov has been the top NHL-affiliated prospect in Europe. He put on a show at the 2017 World Juniors, leading the tournament with 12 points in seven games. Kaprizov also won gold with the Olympic Athletes from Russia at the 2018 Winter Olympics.
Minnesota has been trying to bring Kaprizov over to the NHL for years, but he had decided to stay in Russia up to this season. After another terrific year in the KHL, Kaprizov decided it was time to move on to another stage and finally sign with Minnesota.
The Wild signed Kaprizov to a two-year entry-level deal earlier this month. Kaprizov isn't eligible to play in the Wild's qualification series against Vancouver, but the first year of his contract does kick in now.
Minnesota desperately needs more scoring from their forwards, as Kevin Fiala led the team in points this year with 54. Kaprizov is crafty with the puck and has elite goal-scoring potential. He will definitely be one of Minnesota's go-to options in the 2020-21 season. I expect him to be on the top line and make an immediate impact on the team.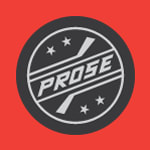 At 23-years-old, Kaprizov has followed a very similar career path to another KHL phenom, Artmei Panarin. Both players played in Russia for years and eventually signed NHL contracts at 23. If Kaprizov can pan out like Panarin did, Minnesota may have found their franchise player.