Pittsburgh Penguins vs. Montreal Canadiens series preview
The Pittsburgh Penguins are facing the Montreal Canadiens in the play-in round of the Stanley Cup Playoffs
For the first time since the eighth grade picnic, the Pittsburgh Penguins are playing in a meaningful hockey game. That feels darn good to write. On Saturday night, the puck will drop for the Penguins' best of five Stanley Cup Qualifiers series against the Montreal Canadiens.
As a result of being the higher seed, the Penguins will serve as the "home" team will for Games 1, 2, and 5. This means head coach Mike Sullivan will have the last line change & the ability to get favorable on-ice matchups if he chooses to do so.
In the regular season, the Penguins went 2-1-0 against the Canadiens. Here is how the Penguins performed during 5v5 play in those three matchups, courtesy of Natural Stat Trick.
Pittsburgh outshot Montreal 81-73 (52.5%)
Pittsburgh out-chanced Montreal 73-51 (58.85)
Pittsburgh had the edge in the expected goals share (55.3%)
Pittsburgh outscored Montreal 5-4 (55%)
Do not let the Penguins' advantages in those four categories deceive you. Montreal is arguably the best puck possession team in the NHL. We will get into more of that later in this preview, but do not discount them. Head coach Claude Julien was behind the bench when the Bruins swept the Penguins back in 2013. He is an underrated bench boss.
A healthy and rested Carey Price could also be a problem for the Penguins. It would not be the first time a Montreal netminder has stolen a series from the Penguins during the Crosby/Malkin era. I would not bet on a repeat of that, but it is possible. When it's all said and done, I do feel that this is a favorable draw for the Penguins.
Pittsburgh Penguins
Here is how the Penguins performed on a team level during the regular season. The data is courtesy of Natural Stat Trick and is rated for every 60 minutes of 5v5 play.
Scoring Chances For: 25.29 (20th)
Scoring Chances Against: 23.61 (2nd)
Expected Goals For: 2.27 (17th)
Expected Goals Against: 2.1 (5th)
Goals For: 2.7 (10th)
Goals Against: 2.47 (15th)
As these numbers indicate, Pittsburgh played their version of "low-event" hockey for much of the season. From a process standpoint, the Penguins were an elite defensive team for most of the regular season.
Injuries to Brian Dumoulin and John Marino changed that as the season winded down. Playing Jack Johnson alongside Kris Letang was self-sabotage. That hurt the Penguins a great deal and is a big reason why they have to play in the qualifying round.
Courtesy of Evolving Hockey, here are the top 5 Penguins in terms of goals above replacement (GAR). This stat estimates the total amount of goals a player added to his team relative to a replacement-level player. The stat tries to do so by taking everything a player does into account.
Bryan Rust: 15.9
John Marino: 15.3
Jared McCann: 12.8
Jake Guentzel: 9.7
Evgeni Malkin: 9.4
Rust and Marino were outstanding during the regular season. Their performances have been huge developments for the Penguins. Brian Dumoulin and Marcus Pettersson were sixth and seventh in this statistical category with 9.1 and 8.7 GAR respectively. Crosby and Malkin would likely be atop this list had they been healthy for the entire season.
Bryce Chevallier of the Kingston Frontenacs tweeted out a series of excellent lines and pairs descriptions for some of the playoff teams. Here is his look at the Penguins.
I expect Guentzel to start the series alongside Crosby and Sheary on the Penguins top line. If I were the coach (I'm not), I would reunite the dominant Guentzel, Malkin, & Rust trio. Jason Zucker should be a fine fit on the second line, but the data indicates Guentzel was better with Malkin than he was with Crosby during the regular season.
The x-factor for Pittsburgh will be the third line of Marleau, McCann, and Hornqvist. There is no true playmaker or puck facilitator amongst them and that concerns me. For a deep playoff run, they need secondary offensive production from McCann in particular. The shutdown "fourth" line of Blueger, Aston-Reese, and Tanev will remain intact.
For Pittsburgh's forwards, simplicity is key. Getting the puck going north and playing a straight-ahead style of hockey is when they are most effective. The Penguins top-six forwards have a knack for creating and/or finding the open ice in the offensive zone. Sidney Crosby did exactly that on this goal. Their offensive instincts and high-end skillsets at forward *should* take over in this series.
There has been some buzz amongst the local media regarding Conor Sheary during Phase 3. He has made some attention-catching plays and passes from the lower portions of the offensive zone. He did a nice job of intercepting the pass and getting the primary assist above. Take the intrasquad scrimmages with a grain of salt, but he appears to be more confident in himself. We'll see how long he lasts alongside Crosby and Jake Guentzel.
Here's another display of simplicity and efficiency for the Penguins. Kris Letang being involved offensively is obviously huge for Pittsburgh. He worked the puck from low to high, created separation, and retrieved the rebound for a goal. Zach Aston-Reese peeling up to the high slot and taking Eric Staal with him created the shooting lane for Letang on this goal.
The constant movement and attempts to win positioning battles are the little things that make the Penguins hard to defend. While I do anticipate Letang being this deep consistently, you get the idea.
The Penguins do not get an abundance of odd-man rushes, but they are lethal when they do get them. On this play, all three Maple Leafs forwards get caught deep. Marcus Pettersson and John Marino realized this and wasted no time taking advantage.
The Penguins started going north in a hurry. Note that this is against Toronto's top defense pair. All 5 Penguins touch the puck in this clip. Malkin did a great job of staying wide to create separation, then cutting into the slot to catch the pass and fire.
On the Penguins blueline, Kris Letang and Brian Dumoulin are both healthy. They are one of the best defensive pairs in hockey. Marcus Pettersson and John Marino will round out the top four. Marino is fully healthy and has apparently looked *, even more,* impressive during Phase 3 than he did during the regular season.
There is no sugarcoating how bad the Jack Johnson and Justin Schultz pair has been, is, and will continue to be. Their numbers are abysmal. Their video is hard to watch. They are a tire fire. I do not understand the Penguins' resistance to playing Juuso Riikola instead of Johnson. That third pair must be sheltered.
Here is video evidence of the circus. One bad pinch from Schultz on this play and all hell broke loose for Pittsburgh. Schultz got away with holding in the top left corner of your screen. Shea Weber jumps up for a 3 on 2 in Montreal's favor.
McCann has to defend and attempt to slow down a Montreal forward. Johnson attempts to prevent the center-lane drive but loses his edge in the process. He did not take away the backdoor either. Thankfully, Tristan Jarry was aggressive, cut down the angle, and stopped the high-danger scoring chance.
For the Penguins, the clip below captures 4 events that stand out. 2 bad and 2 good.
Brendan Gallagher plowing Johnson over to win a position battle at the net front. Pittsburgh will have a rough go of it if Johnson & Schultz are matched up against Gallagher & the Canadiens top forward unit. That pair needs to be sheltered.
Bryan Rust having to drop down and start the breakout from his own goal-line.
Keeping Philip Danult held to the perimeter of the offensive zone with the Habs eventually generating a low-danger shot.
Montreal having a one-and-done trip to the offensive zone.
The Canadiens essentially took Johnson & Schultz out of this play. However, they were unable to work the puck into the slot, retrieve it, or generate a second chance. Generally speaking, the Canadiens process is good but they oftentimes lack getting the results. Now, lets preview Montreal.
Montreal Canadiens
Here is how the Canadiens performed on a team level during the regular season. The data is courtesy of Natural Stat Trick and is rated for every 60 minutes of 5 on 5 play.
Scoring Chances For: 28.98 (4th)
Scoring Chances Against: 24.11 (5th)
Expected Goals For: 2.47 (3rd)
Expected Goals Against: 2.1 (5th)
Goals For: 2.54 (17th)
Goals Against: 2.45 (14th)
The Canadiens have the puck a lot. They are arguably the best possession team in hockey. However, in terms of scoring and keeping the puck out of their own net, they were middle of the pack. We will get into that in just a bit.
Also courtesy of Evolving Hockey, here the top five Canadiens in terms of goals above replacement.
Brendan Gallagher: 12
Max Domi: 12
Phillip Danualt: 10.6
Nick Suzuki: 9.1
Nick Cousins: 8.9
In my opinion, Gallagher is the Canadiens' best player. In terms of counting stats, Domi did not repeat his 2018-19 production. From a process standpoint, his numbers were similar. However, his shooting percentage dropped 4.3 percentage points. I was surprised to see Suzuki and Cousins crack the top five for Montreal. Jeff Petry and Thomas Tatar tied for sixth on the team with 8.6.
The Canadiens' top forward unit of Tomas Tatar, Philip Danault, and Brendan Gallagher is not a flashy one. But it is a dominant one. Per Natural Stat Trick, the trio generated 61% of the shot attempts, shots on goal, and scoring chances. They had expected goals for percentage just under 61%. In terms of the tangible percentage of goals scored, Montreal outscored their opponents 36-26 (58%) with them on the ice.
This clip encapsulates how well Montreal's first line reads off of each other. They play a crash and bang kind of style. Danault begins the sequence by putting the puck on the net. Tatar then beats Morgan Reilly to the rebound and quickly finds Gallagher at the net-front for a goal.
As this visual from Bryce Chevallier indicates, Tatar is the most dangerous playmaker on this line. Danault is most efficient with deep passes and transitioning the puck. In terms of his puck pursuit game, Gallagher is like a hungry lion chasing after a zebra.
Based on their training camp, here are the Canadiens expected forward lines and defense pairs. In parenthesis is where the lines and pairs rank league-wide for reach respective unit, courtesy of Daily Faceoff.
Forwards
Tomas Tatar – Philip Danault – Brendan Gallagher (10th)
Jonathan Drouin – Nick Suzuki – Joel Armia (20th)
Paul Byron – Jasperi Kotkaniemi – Artturi Lehkonen (18th)
Jordan Weal – Max Domi – Dale Weise (5th)
Defense
Ben Chariot – Shea Weber (13th)
Brett Kulak – Jeff Petry (7th)
Xavier Ouellet – Victor Mete (26th)
Forward Max Domi intends to play for Montreal. Domi is a type-1 diabetic. I suspect Montreal will start him out with lesser ice time and a reduced workload to see how he responds. He is capable of being in Montreal's top-six forward group.
If all goes well, he will likely end up on the second line. Without knowing much about the long-term health effects of COVID-19, Domi playing is a huge risk. The same can be said about Kris Letang. Hopefully, all players can remain healthy.
Back to Gallagher. I love his style of play. He reminds me of a younger version of Hornqvist with better hands. He is a pest. Similar to Hornqvist, Gallagher lives at the net front and frustrates the hell out of opposing goalies. As I noted a few weeks ago, he led the NHL this past season with 14.48 shots per hour. Nobody put more pucks on the net than Gallagher.
Crosby and Letang are clearly generational talents for the Penguins. Coverage in the lower portions of their own defensive zone is the biggest weakness in both of their talent toolboxes. Gallagher, in particular, thrives there. The Penguins are going to have their hands full with winning the possession battle and limiting this trio.
Montreal's biggest downfall from an offensive perspective is that while they generate a lot of shot attempts and shots, they do not spend much time in the offensive zone. Per The Point Hockey, Montreal spent an average of just 5:24 per game with puck possession in their opponent's end of the rink. That ranked just 24th in the NHL.
As you will see below, the Canadiens forward throws the puck on net from the perimeter. It is directly into the corner by the Maple Leafs goalie. Four Toronto defenders converge and go on to break the puck out.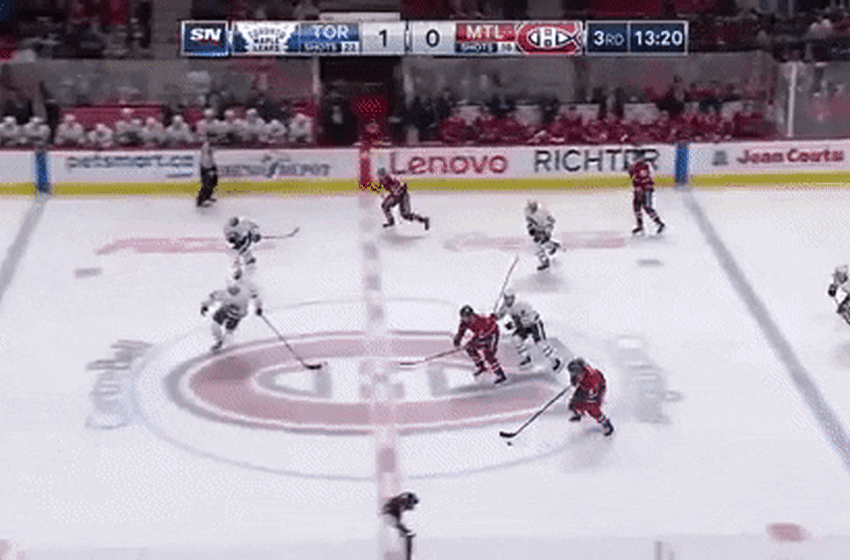 This play feels slower to develop than it actually was, but it was another one and done for the Habs. Instead of sliding into the soft spot in the slot, Tomas Tatar overskated on the play. The result was an easy breakout for the Penguins.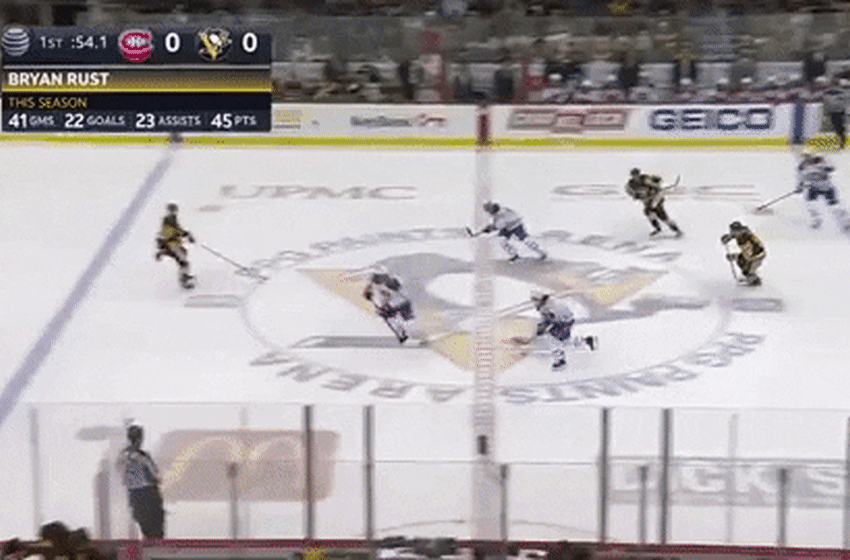 On the blueline, Shea Weber and Jeff Petry lead the way for the Habs. Victor Mete, Brett Kulak, and Ben Chariot have all spent at least 170 minutes alongside one of Weber or Petry. As you likely already know, Weber has a booming slap shot from the point. Weber's 8 goals during 5 on 5 play this past season was the fourth-highest total amongst all NHL defenders.
In terms of helping the Canadiens control territory, their best defense pair was Petry and Kulak. According to Natural Stat Trick, here is how they fared during 5 on 5 play.
Scoring Chances Share: 60.7%
Expected Goals For Percentage: 61%
Goals For Percentage: 52.38%
These results fall in line with the rest of the team. Montreal does not score as much as the underlying numbers indicate they should. The Habs have underachieved in terms of expected goals percentage and tangible goals for percentage with Petry on the ice in each of the last 5 seasons.
Here's the problem for Montreal: the Penguins have the luxury of essentially having two first lines. Geno Malkin was on a 110 point regular season pace. By all accounts, he is chomping at the bit to get going. Bryan Rust had a breakout offensive season. Jason Zucker was one of, if not the best, puck retrieving forwards in the league.
On the flip side, the consistent performance of Kulak and Petry could also end up being a problem for Pittsburgh. They play a huge role in helping Montreal control territory. As a trio, Malkin, Rust, and Zucker played a total of 7:14 together during all situations during the regular season. There is the possibility that the line does not mesh or someone goes into a slump.
Similar to Pittsburgh, Montreal has a poor third defense pair. I mentioned earlier how I feel the Penguins third-line is going to be an x-factor in these playoffs. That is a crucial matchup. They will have to outplay Montreal's third line and defense pair.
Back to Weber. He frequently uses his reach to his advantage. In this clip, the Blues appear to have a 2 on 1. Former Penguin Oskar Sundqvist had a couple of chances to corral a bouncing puck. Weber does not let him.
He poked the puck to the corner and forced Sundqvist into making a pass to the point. For the Canadiens, that outcome is much more preferred than the Blues getting a high-danger chance. The Canadiens have all 5 skaters aligned with or beneath the hash marks. This
Weber is not blessed with Letang's skating ability. The Penguins forwards will need to use their speed to get past Weber and win puck battles. Jared McCann did exactly that on this play.
Special Teams
Here is how Pittsburgh performed on the powerplay. The data is courtesy of Natural Stat Trick and is rated for every 60 minutes that the Penguins had the man-advantage during on 5 on 4 play.
Shots For: 50.49 (21st)
Scoring Chances For: 54.29 (8th)
Expected Goals For: 7.39 (3rd)
Goals For:7.26 (16th)
The data indicates to me that the Penguins' powerplay is pretty selective when it comes to putting pucks on the net when they're up a man. If you find yourself yelling "shoot" when the Penguins powerplay is on the ice, that is likely why.
In terms of personnel, the first unit should include Crosby on the goal line, Malkin at the right circle, Guentzel at the net front, Rust at the left circle, and Letang at the center point. For some reason, this was not the top unit in yesterday's exhibition game. Hopefully, they change that for Game 1.
Here is how Montreal performed on the powerplay. The data is courtesy of Natural Stat Trick and is rated for every 60 minutes that the Canadiens had the man-advantage during on 5 on 4 play.
Shots For: 49.45 (24th)
Scoring Chances For: 42.33 (26th)
Expected Goals For: 5.64 (26th)
Goals For: 5.99 (24th)
I'm surprised by these metrics. Montreal's success in terms of generating shots and scoring chances does not carry over from even-strength play. Gallagher and Weber are lethal from the net front and center point regardless of strength. Dynamic winger Jonathan Drouin has scored more goals against Pittsburgh (6) than he has against any other team.
Here is how Pittsburgh performed on the penalty kill. The data is courtesy of Natural Stat Trick and is rated for every 60 minutes that the Penguins were down a man during on 5 on 4 play.
Shots Against: 49.06 (7th)
Scoring Chances Against: 42.93 (3rd)
Expected Goals Against: 5.87 (5th)
Goals Against: 6.5 (12th)
I was unsure of what to expect in terms of how the Penguins performed here beyond the raw percentage. Blueger, Aston-Reese, and Tanev are all staples on the Penguins PK unit. This was one of the better PK units during the regular season, but that can change in a small sample size.
Here is how Montreal performed on the penalty kill. The data is courtesy of Natural Stat Trick and is rated for every 60 minutes that the Canadiens were down a man during on 5 on 4 play.
Shots Against: 59.7 (29th)
Scoring Chances Against: 50.09 (14th)
Expected Goals Against: 6.87 (23rd)
Goals Against: 7.59 (20th)
Similar to their powerplay, Montreal's penalty kill is below average. When you account for the return of Jake Guentzel, that gives the Penguins even more of an advantage in terms of special teams.
Prediction
Pittsburgh has a clear edge at forward, defense, and special teams. That should be enough to win this series. Montreal is the better possession team and has a slight edge in goal. Both Carey Price
While Montreal's possession numbers and process are good, the Penguins have the edge in almost every category. Prior to the season stoppage, Montreal had a 0.1% chance of qualifying for the postseason.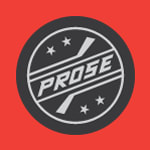 In terms of the schedule, the stars have aligned perfectly in terms of gamedays. Anything can happen in a small sample size such as this, but I'm taking Sidney Crosby and the Penguins in 4 games, as they win the series on their captain's birthday, 8/7. Hockey is back. Enjoy it. Thank you for reading!