Boston Bruins vs. Columbus Blue Jackets: Start time, live stream, TV info
In their final tuneup before the Stanley Cup Playoffs, the Boston Bruins square off against the Columbus Blue Jackets.
Finally, hockey is back. Thursday night will be the last night for exhibition games before the Stanley Cup Playoffs officially start on Saturday. In the final tuneup before the postseason for both teams, the Boston Bruins will "visit" the Columbus Blue Jackets in Toronto for a 7:00 p.m. EST puck drop.
Both teams haven't played since mid-March, but with the postseason coming up soon, both teams should be trying to get back on track before the playoffs start. Expect a fun, but not overly physical, affair.
It's been a while since both teams have played, but hockey is finally back.
BOSTON BRUINS
The Bruins are the team that was probably hurt the most by the hiatus. They were on pace to be the top seed in not just the Eastern Conference, but the entire NHL. Now the Bruins have to go through a round-robin tournament to earn what they warranted having anyway.
Expect that to be a rallying cry for the Bruins, who are coming off yet another impressive season. After falling to the St. Louis Blues in last year's playoffs, Boston's looking as strong as ever. Maybe even stronger.
David Pastrnak will be returning for the Bruins in tonight's game, which is huge for them. He missed training camp thanks to having to quarantine for being in close contact with someone who tested positive for COVID-19.
COLUMBUS BLUE JACKETS
Last season, the Blue Jackets took everyone by surprise in the postseason. Not only did they beat the heavily favored Tampa Bay Lightning in the first round, but they also swept them. After losing Artemi Panarin, Matt Duchene, Sergei Bobrovsky, and Ryan Dzingel, not too many people had them as a playoff team back in October.
But as any Blue Jackets fan will tell you, Columbus does its best work when nobody believes in them. Head coach John Tortorella is a master motivator and you can bet he's hammering home the point that everyone's already counting them out.
Seth Jones is among the many Blue Jackets will be returning tonight. For the first time in quite a while, the Blue Jackets will have a (mostly) healthy lineup.
Viewing Information
Date: July 30, 2020
Time: 4:00 p.m. EST
Where: Scotiabank Arena
Location: Toronto, Ontario, Canada
TV Broadcast: NHL Network, SN1, TVAS, FS-O, NESN
Live Streaming: Reddit NHL streams, NHL.tv (subscription required)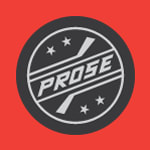 It's just an exhibition game, but hey, it's been four darn months since the NHL has been televised regularly. So don't feel any shame in watching some exhibition hockey!