Calgary Flames: Top 3 burning questions entering Stanley Cup Playoffs
The Calgary Flames have some serious questions ahead of their play-in round series against the Winnipeg Jets.
With their exhibition games behind the Calgary Flames and Winnipeg Jets prepare for the five-game series kicking off on Saturday, August 1.
Today we tackle questions that have stuck out during camp and exhibitions for the Flames.
1. Johnny Hockey's Chip on his Shoulder
Johnny Gaudreau's playoff performances have been far from lackluster. His performance against the Avalanche last season left many fans disappointed and scratching their heads. How can a star in the regular season have such a drastic dropoff in just a few weeks?
Gaudreau had a 99 point season in 2018-19. It takes a lot of talent to rack up those numbers. Barring no injury, you'd assume the success would carry over into the postseason.
For Gaudreau, that was not the case. In five games against the Ave's, he had 1 point, which was an assist. Where was the offensive presence that everyone knows he has?
There was a considerable dropoff this regular season for the star as well. In 70 games, he only had 58 points. Another head-scratcher.
The 26-year-old has looked great since Return To Play resumed. His speed is there and he's not afraid to shoot the puck. He had bad puck luck in the exhibition. It's not fair to put too much stock into one game.
2. Flames Goaltending
We are two days away from game one and as of right now, Geoff Ward has not named a starting goalie. Does he know? Is he keeping his cards close to his chest for the sake of his team? There are a million questions when it comes to the tandem.
Before the pause, David Rittich struggled with a .907 save percentage and a 2.97 GAA. While Ward occasionally started him, it was Cam Talbot who took the reigns. Talbot notched a .919 SV% and a 2.63 GAA in 48 games.
Neither David Rittich nor Cam Talbot are a traditional number one goalie. Having two backup caliber goalies going into the playoffs is not ideal. You have one game exhibition game and a few intra-squad scrimmages to base your call off of. Is there any way to make a well-rounded decision?
3. Andrew Mangiapane Picking Up Where He Left Off
Andrew Mangiapane had himself a career year. He had tallied 32 points in 68 games. He had 10 points in his last 10 games. There was some serious momentum behind the 23-year-old's game before the season came to a screeching halt. Is this something he will be able to pick back up on in a five-game series?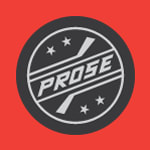 There's a lot less time to think in a five-game series. Players' and coaches' patience will be tested. There is no time to waste. Tune in on Saturday as Calgary and Winnepeg face off.