Calgary Flames vs. Winnipeg Jets: Top 3 key players to watch
These key players could determine the Stanley Cup Playoffs series between the Calgary Flames and Winnipeg Jets.
The Calgary Flames and Winnipeg Jets are set to begin their best of five play-in series on Saturday, August 1st at 8:30 p.m. (MT). They both appear ready for the Stanley Cup Playoffs, as both teams were able to work off the rust in training camp and with separate exhibition games this week.
The Flames faced the Edmonton Oilers on Tuesday night and came up short by a score of 4-1. The Jets faced the Vancouver Canucks on Wednesday night where the Jets matched the score of 4-1 but were on the winning side of the competition.
Hockey is back, and there are key players that will make or break these series for each team. Here are some of those players starting with the Calgary Flames.
Calgary Flames
Elias Lindholm
Elias Lindholm ended up quietly being one of the Flames top performers this year. It is very easy to turn your head to linemates Sean Monahan and Johnny Gaudreau, but at the end of the day, Lindholm was having another solid season for the Flames.
Fans debated whether he was overlooked for the All-Star game this year as the 25-year-old Swede ended up being one of the most consistent players for the Flames all year. In low scoring games, you could almost guarantee Lindholm had at least an assist or a goal on the scoresheet. He can pick up his linemates and provides a quick release snapshot that quite often finds its way to the back of the net.
Lindholm picked up 29 goals and 25 assists for 54 points last season and scored the first and only goal for the Flames in their exhibition game against the Edmonton Oilers on July 28th. How he performs in this qualifying series will directly have an effect on the top line and will have a huge factor in the team's success.
Matthew Tkachuk
Prior to the season break, Matthew Tkachuk was transitioning his off-ice leadership into more of an on-ice presence. The turning point in his season hit when Zack Kassian's questionable hit in January's Battle of Alberta stirred up some drama among Alberta hockey fans. It was an unspoken assumption that there would be some retaliation from this in the next game that had a lot of heads turning toward Milan Lucic.
In an off-season interview, Lucic said that Tkachuk told him this was his fight and took it upon himself to go knuckle to knuckle with Kassian. Tkachuk, who had not had an NHL fight up to this point continued on that route, fighting a few more times in the games that followed.
He also was up for goal of the year in his overtime winner against Nashville and was a first-time all-star this year alongside teammates David Rittich and Mark Giordano.
All that, and he still is in the top three in points on the team and if he is as fired up about the play-in series as he was for the remainder of the season, he is going to be a dynamic player in these games against the Jets.
David Rittich
Goaltending could very well be the make or break factor in this series. David Rittich has come into a more primary role this year after Calgary traded Mike Smith to Edmonton last summer but nonetheless has earned his time. Winnipeg statistically puts a lot of shots up and scores a lot so the more Rittich can keep out of the back of the net, the better chances Calgary has in this series.
Connor Hellebuyck is a world-class goalie and Rittich has shown his glimmers of talent that could make this an interesting matchup. If he falls short, the Flames have a solid backup in Cam Talbot and surely he will be ready to perform when called upon.
For the 2019-20 season, Rittich earned a 24-17-0-6 record with a .907 save percentage and a 2.97 goals against average. Talbot's stats are a little more favorable but he appeared in 22 fewer games. On the Jets side of things, there are key players Rittich will have to keep an eye on or directly compete with to be successful.
Winnipeg Jets
Connor Hellebuyck
Hellebuyck is already in consideration for the 2019-20 Vezina Trophy alongside Tuukka Rask and Andrei Vasilevskiy with many insiders predicting he will win it by a landslide. In this year's only meeting with the Flames for the Heritage Classic, Hellebuyck stopped 29 / 30 shots to earn a victory for the Jets.
The Jets were amidst a four-game winning streak prior to the season getting shut down in mid-March. Despite playing 58 games this season, Hellebuyck was still in the top 10 in the league for his .922% save percentage. The only other goaltender to play that many games was Carey Price.
Hellebuyck also led the NHL in shutouts with 6 and shots against with 1,656. Number 37 has proven his abilities in his last five seasons with the Jets and will be a player to watch during this series. He is not just relying on his physical game either.
Over the break, Hellebuyck used video training systems to learn from his previous games, pick up on patterns, and stay mentally engaged when ice time was harder to come by. If the Flames want to beat him, they would have definitely had to have done their homework because Hellebuyck definitely did.
Kyle Connor
With Connor being the team leader in points, it's hard not to be aware of him in this series. The 23-year old put up six points in his last five games and also leads the team in goals with 38. The NHL listed him as the seventh best left-winger playing in the qualifying series, just one spot below the Flames' Johnny Gaudreau.
Playing on a line with Mark Scheifele and Blake Wheeler will make it difficult for the Flames to keep up if they get off to a slow start. Even with a shortened season, Connor has put up more points and more shots on goal than any of his other seasons in the NHL.
Blake Wheeler
No matter what team you cheer for, you can't help but root for the veteran players. Blake Wheeler further secured the Jets' win against the Canucks with his empty-netter in the last two minutes of the exhibition game. Wheeler is in his 12th season in the NHL and 9th season with the Jets.
The clock is ticking on his career and with uncertainty in how many chances he will have left at hoisting the Stanley Cup, putting his team and himself in the best position to win will be at the top of his priority list. The toughest games will rely on leadership and many of his teammates will look to him.
Mark Giordano plays pretty much the same role on the other side of the ice but it is Wheeler who will have more chances to produce. This past season he was third on the team in scoring with 22 goals and 43 assists for a total 65 points. Wheeler is not slowing down any time soon and big things should be expected out of him this series.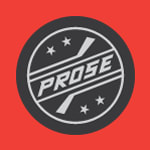 In the exhibition games, the Jets appeared to be the better team but there is no guaranteeing that will be the case come Saturday. This series very well may go the whole five games and if the right players elevate their game, it could pay off for their team in the best way.