Stanley Cup Playoffs: One area of concern for each team
Here's what could keep each NHL team from emerging from the Stanley Cup Playoffs as the last team standing.
The Stanley Cup Playoffs will get underway on August 1st. It'll be a spectacle that fans have never seen before, as 24 teams will be competing to lift what might be the toughest title in NHL history. Whoever emerges from the carnage as the champion will certainly have earned it.
To win the Stanley Cup, you need a lot of things to go your way. You need to be the toughest, most resilient team. In the postseason, a single bad bounce can ruin a team's hopes of winning the Stanley Cup.
Earlier this week, I looked at why each team could win the Stanley Cup. But now, it's time to get a bit more cynical and look at what might keep each team from winning the Stanley Cup.
Arizona Coyotes – An Arid Offense
Though the Arizona Coyotes were starting to look a little better before the hiatus, the Coyotes have a huge, obvious flaw – generating offense. It's easy to see why they were so willing to trade for Taylor Hall. They rank in the bottom half in the NHL in pretty much every offensive category, including 5v5 goals per hour, 5v5 CorsiFor per hour, and 5v5 scoring chances per hour.
Boston Bruins – A Kase Of The Injury Bug
It remains to be seen if trade deadline acquisition Ondrej Kase will be on the ice for the Boston Bruins this postseason. They don't have any truly meaningful games until after the round-robin tournament, which works in their favor. The Bruins traded for Kase because they lacked a scoring option on the right side of their second line. If he's out past the round-robin stage, Boston's second line is merely pretty good instead of great.
Calgary Flames – Questionable Goaltending
Cam Talbot looked better as the season went on, but the Calgary Flames don't have a true number one goalie. David Rittich looked strong early, but for the second straight season, faltered as the season went on If Talbot falters, the Flames could be in deep trouble.
Carolina Hurricanes – An Injured Blueline
The Carolina Hurricanes greatest strength is their mobile defense. Or at least it was before they lost both Dougie Hamilton and Brett Pesce. The Hurricanes usually strong underlying stats took a nosedive when Hamilton got injured. To make matters worse, they're facing the New York Rangers in the play-in round, who swept them during the regular season.
Chicago Blackhawks – A Weak Defense
Last season, the Chicago Blackhawks defense was almost historically bad. This season, they were better, but that's really not saying much. The Blackhawks allowed the most 5v5 expected goals against per hour during the regular season and their penalty kill didn't do much better.
Colorado Avalanche – Mediocre Special Teams
At 5v5, the Colorado Avalanche are a force to be reckoned with. But surprisingly, they aren't that great on either end of special teams. The Avalanche struggled on the power play this season, finishing 15th in PP goals per hour. Their penalty kill didn't do much better, as they ranked 14th in goals against per hour there.
Columbus Blue Jackets – Scoring Goals
The Columbus Blue Jackets shocked the world last year by sweeping the Tampa Bay Lightning. But that team had Matt Duchene, Artemi Panarin, and Ryan Dzingel. This year, they don't have them. Defending won't be an issue for the Blue Jackets, but scoring goals will be.
Dallas Stars – Good Heavens Are They Boring
Look, the Dallas Stars are an objectively boring team. They win games by allowing fewer goals than their opponents, not by trying to outscore them. The Stars ranked 30th in 5v5 goals per hour, barely better than the historically horrendous Detroit Red Wings. Their expected goals per hour were better, but the Stars simply don't have much finishing ability. That's going to put a lot of pressure on their defense and goaltending.
Edmonton Oilers – Everyone Other Than McDavid And Draisaitl
Having two of the NHL's premier offensive talents is a great way to win games. However, the Edmonton Oilers are a bit too reliant on their top two forwards. When neither of them is on the ice, the Oilers are a team that struggles to generate any offense. Also, their defense struggled this season.
Florida Panthers – Defense and Goaltending
Florida Panthers fans have been arguing whether their awful goals against numbers are the fault of their defense or their goaltending. To quote that little girl in the viral commercial – "why not both?"
The Panthers defense struggled mightily this season, though it's worth pointing out they were better down the stretch. But even when they were better down the stretch, goaltender Sergei Bobrovsky struggled. Bobrovsky is one of the best goalies in the NHL when he's on, but I haven't seen him be "on" much this season.
Minnesota Wild – Goaltending
Remarkably, the Minnesota Wild are a pretty balanced team as far as their skaters. If their forwards keep scoring like they have under head coach Dean Evason, they've got a real chance of making some noise in the postseason. Unfortunately, the Wild's goaltending is awful. Both Alex Stalock and Devan Dubnyk were among the worst goalies in the NHL, according to Evolving Hockey.
Montreal Canadiens – An Inability To Finish
The Montreal Canadiens have remarkably strong possession numbers, but they don't have enough skill to capitalize on their opportunities. For the second time in the past three seasons, they finished in the bottom 10 in 5v5 shooting percentage. Their power play isn't good enough to cash in on penalties, which makes their 5v5 scoring woes even more painful.
Nashville Predators – John Hynes
On paper, the Predators had a better record this season under John Hynes (16-11-1) than they did under Peter Laviolette (19-15-7). However, a deeper dive shows some alarming trends. At 5v5, the Predators averaged fewer shot attempts per hour, shots on goal per hour, goals per hour, and scoring chances per hour under Hynes. Furthermore, at 5v5, they allowed more shot attempts per hour, shots per hour, and scoring chances against per hour.
New York Islanders – Scoring Goals
The New York Islanders defense should be back to being strong with Adam Pelech healthy. However, the big question remains – can they score enough goals to win in the postseason? Semyon Varlamov and Thomas Greiss are no Robin Lehner, so their offense is going to have to chip in. They finished with the sixth-lowest 5v5 goals per hour rate in the league.
New York Rangers – Can They Score Without Panarin and Zibanejad?
A lot of the New York Rangers offense comes from two players – Artemi Panarin and Mika Zibanejad. Alone, they accounted for over 30% of the team's goals. However, the Rangers struggle to do much when those two players aren't on the ice. When neither is on the ice, the Rangers are pretty weak.
Philadelphia Flyers – Jack Of All Trades, Master Of None
The Philadelphia Flyers don't have any huge, glaring weaknesses. That's a very good thing! But they also don't have any glaring strengths. Sean Couturier is an elite player, but he's the Flyers only elite player. Their bottom six is fine enough, but it's not great. The Flyers defense is very good, but not great. Most champions have a strength they can hang their hat on, but the Flyers don't have one unless their power play numbers before the hiatus were more than just a blip.
Pittsburgh Penguins – Concerning Possession Numbers
It's a minor miracle the Pittsburgh Penguins were as good as they were this season, considering they didn't ice a lineup featuring Sidney Crosby, Evgeni Malkin, and Jake Guentzel after early November. However, their possession numbers just before the hiatus were horrendous. Getting players back healthy should help, but the Penguins better hope those bad numbers go away.
St. Louis Blues – Scoring Goals
Getting the always dangerous Vladimir Tarasenko back should help immensely, but the fact remains the St. Louis Blues were a middle of the pack offensive team without him. Their defense is good enough that they don't have to be great at scoring goals, but still, I'm curious to see if their offense bounces back with Tarasenko back in the lineup.
Tampa Bay Lightning – Who Plays With Victor Hedman?
On paper, the Tampa Bay Lightning look very strong. Their offense is outstanding, their defense is solid, and Andrei Vasilevskiy, even in a down year, is pretty reliable. The Lightning played with that extra bit of snarl this season, which shows they learned their lesson from last year. However, apparently Zach Bogosian will be getting playing time on their top pairing with Victor Hedman. Um, yikes.
Toronto Maple Leafs – Goaltending
You were probably expecting to see the defense here, but as Dom Luszczyszyn of The Athletic points out, the defense was noticeably better under Sheldon Keefe than it was under Mike Babcock. Frederik Andersen is coming off the worst season of his NHL career. Jack Campbell provides a strong backup option, but ultimately, the Leafs need their goalies to be better.
Vancouver Canucks – Their Bottom 6
I can't think of a team that has a bigger dropoff from their top-six forwards to their bottom-six forwards than the Vancouver Canucks. Their top-six forwards, led by Elias Pettersson, J.T. Miller, Bo Horvat, Tyler Toffoli, and Brock Boeser, are darn good. But their bottom-six forwards are much less inspiring.
Vegas Golden Knights – Shooting Talent
As far as possession, the Vegas Golden Knights are a phenomenal team. However, they've struggled to turn those strong possession numbers into results on the scoreboard. Robin Lehner should fix their goaltending, but the Golden Knights have to give him some goals.
Washington Capitals – Braden Holtby
Though Braden Holtby looked sharp against the Carolina Hurricanes in an exhibition game, he's coming off a very weak season. The Washington Capitals won't have Ilya Samsonov backing him up either, as he's out with an injury. Yes, Vitek Vanecek looked great against the Canes, but it's hard to read too much into a 20-minute cup of coffee in the NHL. It looks like it'll be up to Holby to continue posting strong numbers in the playoffs.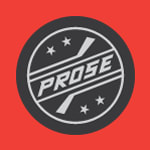 Winnipeg Jets – Defense
Connor Hellebuyck deserves a really nice steak dinner from every defenseman who played in front of him this season. I'm not talking an Outback Steakhouse steak dinner, either. Take him to a real steakhouse and let him get the nicest steak on the menu. He's earned it.
The Winnipeg Jets were terrible defensively, as they forced Hellebuyck to be one of the most active goalies in the league. That's going to have to change if the Jets want to go anywhere in the playoffs.