2020 NHL Draft prospect profile: Seth Jarvis scouting report
Seth Jarvis has gone from an afterthought to a consensus first-round pick in the 2020 NHL Draft.
Seth Jarvis, born February 1, 2002, in Winnipeg, Manitoba, Canada, is a right-winger for the Portland Winterhawks of the WHL. The right-handed 18-year-old winger stands at 5'10" and 172 pounds. In the preseason, Craig Button listed Jarvis as one of his honorable mentions in his preseason 2020 NHL Draft rankings. As we near the draft, Button placed Jarvis as his 23rd ranked prospect.
Bob McKenzie has Jarvis ranked 18th, while other sites have him ranked 13th (Elite Prospects), 11th (Future Considerations), 29th (ISS Hockey), and 12th (McKeen's Hockey). I personally have him ranked 13th in my rankings.
In 2018-19, Jarvis played 61 games with the Winterhawks. There, he recorded 16 goals and 23 assists for 39 points. While that doesn't seem too impressive in itself, he only played a hair over 14 minutes per game, according to Pick224. Of Jarvis' total points, 30 were primary points, and of those 30, 27 were at even-strength.
What that means is Jarvis had a direct hand in a majority of his points and didn't rely too heavily on teammates making plays happen. It also shows that, in a limited amount of ice time which he likely got a good chunk of time on the powerplay, he didn't lean on the man advantage.
In 2019-20, Jarvis upped his production by a ton. In 58 games, Jarvis scored 42 goals and 56 assists for 98 points. 42 goals is a lot, and with an average ice time of now above 17 minutes a game, it's safe to assume he scored a lot off the powerplay.
However, that's incorrect, as he scored 32 goals at even strength. Not to mention, 74 of his 98 points were primary, with 55 of those primary points coming at even strength. Yet again, Jarvis didn't rely on powerplay production to carry his numbers.
Similar to Jack Quinn in the OHL, Jarvis has an unsustainable shooting percentage. He fired 209 shots on net this season, and he put home a little over 19% of those shots. It's more realistic to expect about 10% to 15% as a more sustainable number then that.
Film Session
Let's start with Jarvis' biggest strength or his presumed strength. Everywhere I looked, from DobberProspects to YouTube videos breaking down his game, everyone brings up his skating ability.
Tony Ferrari from DobberProspects said, "Jarvis is a strong skater who zips around the ice, agile on his edges in all three zones."

Ben Kerr from LastWordonHockey said, "Jarvis is an excellent skater. His first few steps and his acceleration are explosive. His top-end speed is just good, but not great. It must be remembered that hockey is often about short bursts of speed rather than a two-hundred-foot race down the ice. Jarvis is more than capable in those short areas."

"He also has excellent edgework and agility. Jarvis is able to change directions and change speeds quickly. These weapons make him hard for defenders to cover. Despite his diminutive size, he has very good balance and is surprisingly strong on his skates. It is tough to knock him off the puck."
I couldn't agree more after watching more of his games. Jarvis may not possess blazing speed, but he reaches his top speed, which is still well above-average, so quickly that he can catch defenders off guard and blow past them.
He can build up so much power through his crossovers, which shows just how good his edges really are. Not to mention, his edgework comes through in his ability to stop on a dime. I've done a report on Connor Zary and Jack Quinn recently, and neither one stopped on the puck consistently. Jarvis does, and he does it efficiently.
To continue on his edge work, Jarvis effortlessly changing directions while skating. He opens up his hips cleanly, which allows him to change directions if the puck does. Overall, his edgework makes him an extremely dangerous skater for defensemen to handle, especially since he can control the puck and pull off quick dekes at full speed.
Jarvis pairs that excellent edge work and agility with his lower body strength. Though he is on the smaller side, he uses his low center of gravity to stay balanced and fight off checks. His ability to do that at an early age bodes well for his future in the NHL. As he adds more muscle and gets stronger on his skates, that balance and strength can translate well to the NHL.
After the Quinn and Zary report, I became very picky with the technical ability of players' skating abilities. However, Jarvis is a technically sound skater, and there wasn't really anything I found to critique. He keeps his back straight, chest up, and has his knees bent to get low and generate power on his strides. He has very good ankle bend, which allows him to keep his toes pointed straight, which maximizes the length of his strides.
The one technical issue with Jarvis is how he pushes off his back foot. His back foot pushes off almost to the side rather than back. If he can just straighten out his back foot as he pushes off, he can generate even more power. That additional power behind his stride could lead to his top speed to be even greater. That could make him very dangerous. The good news is, this is easily coachable, and with a good skating coach, I have no concerns he will improve on this.
Defense
To start with his defensive abilities, I looked at an aspect that may not be considered defensive, but I do. His forechecking and backchecking abilities. Jarvis is one of the best forecheckers I've seen so far, and as unimportant as that sounds, he forces turnovers in this area and sets up incredible scoring chances from it. It's an important aspect of the game, especially if you have a player that's good at it.
His backchecking is effective as well because his skating adds an element to his backchecking that gives him an advantage. However, he doesn't always get involved on the backcheck. While that isn't a big deal, I'd like to see him do more, because he is so good at forcing turnovers that this could make him even more dangerous.
Jarvis is excellent at stick checking, whether it's a poke check or a stick lift. He pairs his strong stick checking with high-end anticipation. He reads the play really well, and it allows him to jump into a play and use that stick checking to break up a potential scoring chance for the opposition.
His short-area quickness, which Ben Kerr brought up in an earlier quote, aids him a lot in the defensive zone as well. His anticipation and stick checking is great, but if he didn't have that quickness, he wouldn't be able to get in position to make those defensive plays consistently.
Despite his small stature, Jarvis is not afraid at all to get physical along the boards. Though his size does let him down in some battles, his willingness to get involved, his lower body strength, and his balance allow him to win some battles at this stage of his career. As he adds muscle and more strength, he can win those battles more consistently.
With that willingness to get physical, it was no surprise to see Jarvis get involved down low. Again, his size doesn't allow him to disrupt the cycle effectively, but his effort to get down low and assist his defensemen is a good sign.
However, he doesn't get away clean in this area of his game. He has one glaring hole, at least to me. His quickness can let him get away with this, but his overall positioning in the defensive zone is inconsistent. There are times where it looks like he is floating around, not covering anyone. Then there are times where he is on someone's heels, not giving them space, and breaking up plays. He needs to be more consistent in this area, at least in juniors.
One last thing that I think he needs to get better at on defense is his patience. Jarvis almost always starts racing up the ice before his team fully establishes possession to move the puck up. It doesn't help that he doesn't face the puck as he darts up the ice either. His skating usually bails him out, but he can't get too confident in his skating, especially if he wants to be in the NHL.
Other than that, Jarvis is reliable and effective in the defensive zone. In my opinion, he should have no issues translating his game to the NHL, but not as a center. His size takes away his ability to help consistently in certain areas, and NHL players will exploit that. Moving to the wing, especially since he has experience in that spot, would likely be the lane his NHL team will go.
Offense
On offense, it's pretty clear what his biggest strength is: his skating ability. Jarvis can effortlessly change directions, slow down to create space as defensemen respect his speed, or turn on the jets in the blink of an eye and blow past a man. His skating alone opens up plays for him to make, whether it's a pass to a teammate or backing the defensemen up by slowing down and using him as a screen to fire a shot home. His balance makes it difficult for those defensemen to engage physically as well. He's just so effective with his feet.
What makes him even more dangerous is his ridiculous puck control. Jarvis makes it look easy, as he can take several stick checks while getting pushed or shoved, and not be affected at all. He can also catch poor passes in his skates, make a lightning-quick adjustment, and make a play.
To get into his offensive arsenal, Jarvis is a strong passer. His general pass-first mentality is the first thing I noticed, but what opened my eyes was just how crisp and accurate his passes were. He pairs it with strong vision and smarts, and he waits until he's confident to make a difficult pass for a high-danger opportunity. He keeps it simple, for the most part, keeping the play alive. Then he can exploit a defense with a quick and accurate dish to an open teammate across the ice.
His passing is also displayed when he burns a defenseman wide and has a teammate charging the net with him. He's good at slipping the puck into an area for his teammate to make a play to score. It's also displayed when he has the puck in the defensive zone and he's looking to break out. Jarvis has a strong stretch pass, and it leads to an immediate offensive rush.
However, Jarvis doesn't get involved extremely often in the transitional game. That's largely in part to the fact that he doesn't always face the puck as he rushes up ice. However, he does like to carry the puck through the neutral zone, and that more than makes up for when he doesn't have the puck.
Jarvis is a dual-threat in the offensive zone as well. In fact, his shooting is more impressive than his passing abilities. He shoots the puck often, with 219 to be exact, this past season. Even though he showed a pass-first mentality, he did not ignore the fact that his shot is lethal.
Jarvis has a hard and accurate wrist shot with a quick release. He has a hard and accurate snapshot with a quick release. He has a strong slapshot with good accuracy. His backhand is sneaky good as well, with strong accuracy. He also has the hands to deke out a goalie down low to slip it home. Not to mention, he has the hand-eye coordination to put home rebounds and get deflections.
That hand-eye would be useless if Jarvis didn't get to the net-front however. The good news is, he loves parking himself there from time to time and wreaking havoc. Ben Kerr put it best, describing Jarvis as a pest when it comes to net-front battles.
His overall movement without the puck in the offensive zone is strong. If he isn't positioned in front of the opposing goalie, he's on the perimeter looking for space to receive a pass. When the puck is down low in the offensive zone, he does a nice job positioning himself as a support pass for a teammate as well. Overall, he's very effective in the offensive zone, and his point production reflects that.
Potential
To me, Jarvis has insane potential. Teams may make the same mistake in thinking size is still a factor, which could force him down the draft board come draft day. However, his skating and offensive abilities are often overlooked. In fact, despite being ranked as a highly-touted prospect, no one ever really talks about him.
His defensive abilities, though still needing refinement, are strong currently in his career. If he can continue to add muscle, continue to build up his offensive and defensive IQ's, and remain a dual-threat offensive player, he could be a steal. Or, he could fizzle out like I said Jack Quinn could if he can't translate his offensive game cleanly.
Though Jarvis has a higher offensive awareness than Quinn, his defensive abilities are behind Quinn's. In fact, you could argue that with his size and still somewhat flawed defensive game, he's a higher risk player than Quinn.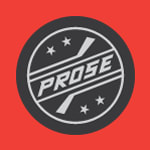 However, I see Jarvis being a potentially elite forward, capable of Johnny Gaudreau like numbers from year to year. If his defensive game can take massive strides, he could be a massive piece to whichever team drafts him. However, only time can tell.