Stanley Cup Playoffs: Mathew Dumba becomes first NHL player to kneel
Following a passionate speech before the Oilers-Blackhawks game in the Stanley Cup Playoffs, Mathew Dumba knelt during the USA national anthem.
The Hockey Diversity Alliance was recently formed by current and former NHL and women hockey players. Mathew Dumba of the Minnesota Wild has emerged as one of their spokesmen. Before a Stanley Cup Playoffs game between the Edmonton Oilers and the Chicago Blackhawks, Dumba gave a passionate speech about systemic racism and Black Lives Matter.
Following that speech, he knelt during both The Star-Spangled Banner, becoming the first NHL player to kneel during the national anthem. This happened after Sportsnet opened the game with an inspirational opening video.
Here's a video of Sportsnet's intro, his speech, and of Dumba kneeling.
A lot of what Dumba said is right. We have so far to go as a society. The players who stood next to Dumba are Malcolm Subban of the Chicago Blackhawks and defenseman Darnell Nurse of the Edmonton Oilers.
Hopefully, the Hockey Diversity Alliance can help hockey heal. Hockey is an outstanding sport, but its roots in racism and bigotry need to be addressed. Players like Dumba are needed to lead the way and people need to listen when they speak.
The NHL has finally caught up to the rest of the three major sports leagues. Major League Baseball, the NFL, and the NBA have openly supported players and staff members who kneel. Hockey was the last remaining sport. Now that's no longer the case.
It's up to the league to back up Dumba's strong words. We all must do more to end systemic racism and bigotry. It's not just the responsibility of some people. The onus falls on all of us. Those "unexplainable challenges" Dumba discussed in his speech need to be addressed. Hopefully, this inspires everyone to help create an environment where hockey truly is for everyone.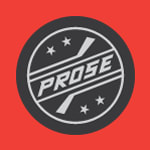 If you'd like to support the Hockey Diversity Alliance, unfortunately, we couldn't find a website for them. But you can donate to Black Girl Hockey Club, an organization that provides a warm, welcoming environment for Black women.