Stanley Cup Playoffs: Canadiens vs. Penguins Game 1 live stream info
In the first primetime matchup of the Stanley Cup Playoffs, the Montreal Canadiens and Pittsburgh Penguins start their play-in round series.
The first day of the Stanley Cup Playoffs is upon us! In the first primetime matchup of the NHL's crown jewel, the Montreal Canadiens square off against the Pittsburgh Penguins starting at 8:00 p.m. EST.
This game, like all of the Eastern Conference play-in round series, will be happening in Toronto. Meanwhile, the Western Conference will be having their games in Edmonton.
The Penguins are the overwhelming favorites in this series, and rightfully so. They barely missed out on finishing in the top four of the Eastern Conference, which would have let them play in the round-robin tournament for seeding instead of playing in the play-in round. Meanwhile, the Canadiens were the last Eastern Conference team let into the postseason.
MONTREAL CANADIENS
Montreal is led primarily by their top forward line. Tomas Tatar, Phillip Danault, and Brendan Gallagher were very effective as a trio. Unfortunately, the Canadiens don't have too much else going for them on offense other than Max Domi.
As expected, Carey Price will be starting in goal for Montreal to start the five-game series. The Canadiens will need him to be at his best if they want to have a shot of beating the high-octane offense of Pittsburgh.
PITTSBURGH PENGUINS
The Penguins are finally healthy. Jake Guentzel will be making his long-awaited return and for the first time since early November, the Pens will have their three best forwards, Guentzel, Evgeni Malkin, and Sidney Crosby, all in the lineup.
Matt Murray will be starting in net for the Penguins, which answers the big question on everyone's mind.
Live Stream Information
Date: Saturday, August 1
Start Time: 8:00 PM EST (noon)
Venue: Scotiabank Arena
Location: Toronto, Ontario, Canada
TV Channel: NBC, CBC, SN, TVAS
Live Stream: Fubo.tv (subscription required but you get a free trial), r/NHL Streams, NHL.TV (subscription required), NBC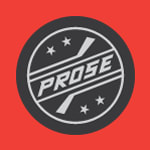 This is a marquee matchup between two of the most historic franchises in NHL history. It's Crosby against Price in this showdown!