Pittsburgh Penguins: Conor Sheary is standing out in the playoffs
Conor Sheary has been doing quite well so for in the playoffs for the Pittsburgh Penguins.
Despite his previous scoring slumps in his first Pittsburgh Penguins tenure, Conor Sheary has always been an above-average player. Sure, he fumbles the puck frequently and falls down a lot. But overall, the positive aspects outweigh the negatives.
Sheary seems to frequently receive a fair share of criticism from Penguins fans. I feel that the majority of that is based on the eye-test and is frustration from the end result not turning out in the Penguins favor. I feel that most of it is unwarranted.
There was a buzz during Phase 3 surrounding Sheary's play in training camp. Two games into the Qualifying Round series, he has lived up to that to buzz. While he has not found the back of the net just yet, Sheary has made quite the impact.
Per Natural Stat Trick, the Penguins had an expected goal total of 1.45 with Sheary on the ice during 5 on 5 play in Game 1. That was best amongst all Penguins skaters. The process and results did not exactly align, but Sheary has been reeking havoc.
Plays like this are why Sheary's underlying metrics have been strong. At the end of a shift here, he intercepts the Canadiens breakout pass and found the open ice before making a decision with the puck. Jason Zucker had a high-danger scoring chance. Zucker does not score, but Sheary's anticipation is the reason this play began and developed.
In both games, Sheary has used his awareness and speed to remain ahead of the Canadiens defenders. Although he did not score on the breakaway, he found Sidney Crosby for a second-chance opportunity.
As you likely recall, Sheary also drew a penalty shot in the process. The Penguins did not score on any of these three scoring chances. But the scoring chances were there. If he continues to generate as he has thus far, the puck will eventually go in. If he was not helping the Penguins generate offense, I would be more concerned.
In Game 2 last night, Sheary did a great job of anticipating Brett Kulak's attempt to pinch and sustain the Canadiens' offensive zone time. He chipped the puck past him and the Penguins were off to the races. The end result was a game-winning Zucker goal.
For as good as they are as a defense pair, Kulak and Jeff Petry do not appear able to match Sheary's speed. He has caught the Canadiens' best defense pair flat-footed and taken advantage of it in both games.
Sheary's impact on that goal resembles his impact on Chris Kunitz's first goal (& less remembered) back in Game 7 of the 2017 East Final. When he is most effective, Sheary has a knack for creating and finding open ice. His speed is giving the Canadiens fits up to this point.
Early indications on the reunion of Sheary, Crosby, and Jake Guentzel are great. According to Natural Stat Trick, the Penguins' top line has generated 59% of the shot attempts and scoring chances. They have an expected-goals for share of 64.8%.
Sheary's play down low and along the goal-line seem to have improved over the last few years. Crosby and Guentzel thrive down there, so the fit has been seamless.
I have seen a few people suggest trying Patric Hornqvist rather than Sheary on the top-line. I am not a proponent of that. In terms of speed, vision, and playmaking ability, Sheary has a clear advantage.
Habs netminder Carey Price has been excellent to this point. He has stopped 74 of 78 Penguins shots. His save percentage is hovering around .950%. This series is obviously a smaller sample size than normal. If he is seeing the puck right now, he is in all likelihood stopping it.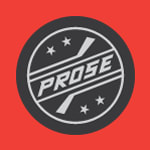 Sheary and the Penguins just have to continue to stick with it. If they focus on the process, stay even-keeled, and continue to generate scoring chances, they *should* begin to beat Price on a more frequent basis. Thanks for reading!