Stanley Cup Playoffs: Controversial goaltending decisions are defining postseason
The 2020 Stanley Cup Playoffs have been defined by the goalies.
After four months away from the game of hockey, head coaches around the National Hockey League have had to determine which players should get the nod over others in the Stanley Cup Playoffs, specifically at the goaltender position.
In the first three days of this expanded NHL playoffs, we witnessed many unique decisions from these coaches. Six goaltenders manned the crease that sparked some discussions. And statistically, this strategy or unorthodox thinking led to an even record of 3-3.
Injuries are a different story. We saw Jaroslav Halak get the nod for the Boston Bruins due to Tuukka Rask being unfit to play. And we saw the same thing for the New York Rangers, as Igor Shesterkin is day-to-day leading to the 38-year old Henrik Lundqvist starting Game 1 and Game 2 (lost both).
Now, not all of these decisions came as a surprise, but it is interesting to see nevertheless. Let's take a look.
Minnesota Wild: Dean Evason Goes With Stalock
Starting things off, we dive into Game 1 of Minnesota Wild against the Vancouver Canucks. This one was probably no surprise to many, as Alex Stalock (20-11-4, 2.67 GAA, .910 SV%) was awarded the start over netminder Devan Dubnyk (12-15-2, 3.35 GAA, .890 SV%).
While Dubnyk was the starter, the play of Stalock down the stretch is the reason that this Minnesota Wild team finds themselves playing meaningful hockey in August.
Despite posting a bloated goals-against average in the month of March (3.28 GAA), his February numbers were sensational. The St. Paul, Minnesota native performed to a 7-1-1 record, with a .932 SV % and a 1.76 GAA.
And this decision by interim head coach Dean Evason, who took over after Bruce Boudreau was fired on Feb. 14, paid off in Game 1 against the Vancouver Canucks.
Stalock's confidence was resonating from his body. He was aggressive, coming way out of his crease to cut off angles. And when need be, he came up with some stellar saves.
Despite Dubnyk making a boatload of money, Stalock was who the coaching staff trusted and who the team performed best in front of as they beat the Vancouver Canucks 2-0 back on Monday.
He will get the nod for Game 2, when the puck drops tonight at 10:45 EST in Edmonton.
Pekka Rinne's 89 Game Playoff Start Streak Comes to a Close
The Nashville Predators had an alarmingly bad season, for the star players that are on the roster. And one of the players that failed to play to the level that is expected was two-time Vezina Winner Pekka Rinne. Over 36 games, the 37-year old posted a 3.17 GAA and a .895 SV (both career-worsts)
Head coaches Peter Laviolette and John Hynes ran with Juuse Saros more than star Rinne during the season, as the 24-year old was on his game all year long, despite his team's struggles. In 40 games played, Saros played to 2.70 GAA a .914 SV %, ultimately winning the starting job.
But one expected to see Rinne out there, given his history in the Stanley Cup Playoffs, owning a career .914 SV % and 2.49 GAA in 89 games played.
Saros was the man Hynes trusted with helping to secure a Game 1 victory. Despite not being able to do that, stopping 33 0f 37. He was on the other end of a few bad breaks in the team's 4-3 loss to the Arizona Coyotes.
His team was down 4-1 as the third period began, and he gave his team a chance to come back. And while that come back came down to a lone goal, the Predators played better defensively, helping Saros do his job effectively as his team scored two more goals before the buzzer sounded.
Based on the way the team ended the game, I could see the Predators stick with Saros as the Predators look to even up the series today at 2:30 PM EST.
$2.6 Million Dollar Man Does Not Get the Nod For Game 1
It came as a shock when the Edmonton Oilers signed Mikko Koskinen to a three-year deal worth $13.5 million dollars back in Jan. of 2019.
Based on the money, he seemed like he would be the guy in goal for the remainder of that deal, thanks to general manager Peter Chiarelli, who finally was removed from his position.
The now 32-year old goaltender had a solid campaign, owning a 2.75 GAA and a .917 SV% in 38 games played.
But when it came down to Game 1 against the Chicago Blackhawks, head coach Dave Tippet elected to start Mike Smith, who put up worse numbers than his counterpart. Starting a guy with a 2.95 GAA and a .902 SV % came at a surprise.
Even his career numbers against Chicago were alarming, posting a 3.10 GAA with a .909 SV % in 24 games.
After his team was able to get him the early lead, he does this.
The momentum the team had was lost following this mistake, resulting in four unanswered goals before period one came to a close.
Smith was pulled after allowing five goals on 23 shots as he played better following his departure from the net. Koskinen came in and stopped 18 of 19 as his team tried to mount a comeback. But the climb was too much as the team fell by a score of 6-4.
Tippet made a much-needed change for Game 2, as Koskinen got the start, stopping 23 of 26 as his team evened the series up at one apiece.
Game 3 will take place on Wed, August 5th, at 10:30 PM and there is no question on who gets the start.
Cam Talbot Earns First Playoff Start Since 2017
In Calgary, David Rittich was the clear starter. He played 48 games on the year, and despite a bloated 2.97 GAA and a weaker .907 SV %, he was their guy. But out of nowhere came the strong play of Cam Talbot.
Despite only playing 28 games during the regular season, we saw him put up a respectable 2.63 GAA with a .919 SV%, his best stat line in five years.
Geoff Ward, Calgary's head coach who took over following Bill Peters incident, decided to go with Talbot for Game 1 against the Winnipeg Jets back on Sunday.
And this move paid off, as the team beat off a tough opponent by a score of 4-1. Talbot stopped 17-18 in this one. While it was an overwhelming night, Talbot came up big time to keep this game out of reach.
Talbot again got the nod for Game 2 and deserving so. His team was unable to pick up the victory, but he stopped 23 of 26 in a 3-2 loss to the Jets.
Talbot deserves to get another crack at it Wednesday at 10:40 PM EST for Game 3.
Despite Struggles This Season, Murray Gets Start For Penguins
It was an interesting season for the Pittsburgh Penguins netminders, as Tristan Jarry showcased that maybe it was time for the team to move on from Matt Murray.
Murray, who dealt with injuries leading to lackluster play this season, seemed to be losing his starting job. This is a guy who helped the Penguins to back to back Stanley Cup wins (2016, 2017).
Jarry had an incredible campaign, with a 2.43 GAA and a .921 SV %, making it to his first-ever All-Star appearance.
But when it came time for Game 1 against the Montreal Canadiens, his head coach Mike Sullivan went with Murray. It was a questionable move given his play in last year's first-round exit, a sweep by the New York Islanders.
Game 1 would end in defeat for the Penguins, as the Canadiens came through in overtime.
But Matt Murray was not the problem, stopping 32 of 35 in the 3-2 loss.
If you ask him if he should have stopped the overtime winner off the stick of defenseman Jeff Petry, he would probably tell you yes. What do you think?
Sullivan would stick with his man for Game 2, where Murray played phenomenal, stopping 27 of 28 as the Penguins evened up the series after a 3-1 victory.
Murray will get the start for Game 3 on Wednesday at 8:00 PM EST.
Marc-Andre Fleury Does Not Start For Vegas
Listen, Marc-Andre Fleury had a terrible year to his standards with a 2.77 GAA and a .905 SV %. This pushed a move to acquire Robin Lehner from the Chicago Blackhawks at the trade deadline.
And Lehner was unreal in his three games with the team before the halt in play, posting a 3-0 record, only allowing 1.67 goals per game, with a SV % of .940.
But the playoffs are a whole new animal, and Fleury was ever so close a few years ago to bringing the Vegas Golden Knights to a Stanley Cup victory in their inaugural season. Pete DeBoer decided that Lehner deserved the start for Game 1 against a hungry Dallas Stars team.
And after a great start to this game, the Golden Knights found themselves trailing 3-1 entering the third period. Lehner had no chance on the goals that were scored but used his big frame and reflexes to keep his team within striking distance. And his play gave his team the ability to come back as he shut the door in the third period while his team scored four unanswered goals.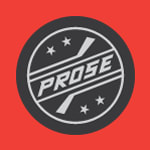 Lehner was able to stop 25 of 28 shots in this one, as his play earned him a start for the team's second round-robin game, which is slated for Thursday, with the time TBD.