Nashville Predators need more from Matt Duchene in Game 4
The Nashville Predators signed Matt Duchene to be a difference-maker. So far, he hasn't been one.
For years, the Nashville Predators have lacked center depth. It's why they traded Seth Jones for Ryan Johansen despite knowing they were probably giving up the best player in the deal. Johansen wasn't enough, though. They needed another scoring center, which is why the Predators gave Matt Duchene a massive contract last summer.
Duchene was supposed to give the Predators a strong one-two punch at the top of their lineup. He was supposed to ease the pressure on Johansen and Forsberg, providing them with important scoring depth. Though his start in Nashville was great (three assists in his first home game), he has since regressed.
Before the All-Star Break, Duchene had 31 points in 44 games. That's roughly 0.70 points per game, or over an 82 game sample size, 57.7 points. After the break, Duchene had 11 points in 22 games and averaged nearly two minutes per game. He finished the first season of his seven-year deal with 13 goals and 42 points in 66 games.
Duchene has been virtually invisible during the Stanley Cup Playoffs. In three games so far, he has one assist with a -4 plus-minus rating and just six shots on goal. The Predators were probably expecting a bit more out of the guy they gave a seven-year, $56 million deal to.
As a matter of fact, Duchene's most visible moment is one the Predators wish he was invisible during. He was offside on a potentially momentum-shifting goal from Kyle Turris, which negated a goal that would have given the Predators the lead. The Arizona Coyotes pounced on this missed opportunity, scoring the next three goals in Game 3 to take a 2-1 series lead.
You can chalk part of Duchene's struggles this season to bad puck luck. As Adam Vingan of The Athletic points out, his underlying stats are actually better than they usually are. Duchene's getting more chances and more dangerous chances than he usually gets. He's creating chances. The problem is, he's not converting on them.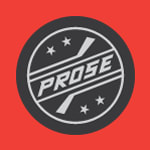 As great as underlying stats are, they don't mean much when your most visible moment in a series is one your team wishes you were invisible during. If the Predators want to advance, they need Duchene to be more visible. And not in a bad way.