Stanley Cup Playoffs: Pittsburgh Penguins vs. Montreal Canadiens Game 4 start time, live stream, TV schedule
The Pittsburgh Penguins will try to stay in the Stanley Cup Playoffs and even up their series with the Montreal Canadiens.
So far, the Stanley Cup Playoffs series between the Pittsburgh Penguins and Montreal Canadiens has not been short of drama. Game 1 saw the Penguins come back from a 2-0 deficit, only for the Canadiens to win in overtime. In Game 2, the Pens finally looked strong. Game 3 saw the Habs make a comeback of their own to take a 2-1 lead and put the Pens on the brink of elimination. On Friday, they can eliminate them at 4:00 p.m. EST.
Sidney Crosby of the Penguins has never played on his birthday. Today, he will. He could also be eliminated on his birthday. Regardless, the Pens have their backs against the wall. Historically, that's when they've done their best work.
ODDS
According to Odds Shark, here are the betting lines for today's game.
PIT: -165
MTL: +145
Over-under: 5.5 goals
Here are their updated Stanley Cup odds.
INJURIES
Nick Bjugstad is out for the Penguins. For the Canadiens, Jake Evans is listed as day-to-day and likely won't play in Game 4.
STARTING GOALIES
The Penguins will be making a change in net. After going with Matt Murray in the first three games, head coach Mike Sullivan is shaking things up by going with backup goalie Tristan Jarry. Jarry posted better numbers than Murray did this season. Murray has a .914% save percentage this postseason. Jarry posted a .921% save percentage during the regular season.
On the other side of the ice, the Canadiens are sticking with Carey Price, who has been fantastic this series. He has a .937% save percentage so far this series.
Live Stream Information
Date: Friday, August 7
Start Time: 4:00 PM EST
Venue: Scotiabank Arena
Location: Toronto, Ontario, Canada
TV Channel: NBCSN, SN, TVAS, ATTSN-PT
Live Stream: Fubo.tv (subscription required but you get a free trial), r/NHL Streams, NHL.TV (subscription required), NBCSN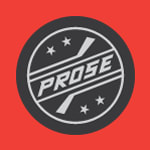 Follow us on Twitter at @Puck_Prose. We will keep you informed and entertained throughout today's games and throughout the Stanley Cup Playoffs.