Edmonton Oilers face crucial offseason after getting upset by Blackhawks
Though the Edmonton Oilers improved this season, their loss to the Chicago Blackhawks makes it a wasted year.
The Edmonton Oilers have made some significant steps forward in the past 12 months. They went from a team no one expected to make the Stanley Cup Playoffs to being the fifth-best team in the Western Conference during the regular season.
Unfortunately, their early exit from the Stanley Cup Playoffs at the hands of the experienced Chicago Blackhawks negates most of those steps forward. Ultimately, their early exit makes this season for the Oilers a failed one.
For the Oilers, any season they don't win the Stanley Cup when Leon Draisaitl and Connor McDavid are elite players has to be considered a failure. They aren't getting any younger and they won't remain as elite as they currently are forever.
Though the Oilers at least made the playoffs this season, unlike last year, their goal is to win a Stanley Cup and they fell quite short. Draisaitl and McDavid finished first and second in the NHL in points. The Blackhawks taught the Oilers some lessons and exposed their flaws to the rest of the league.
Depth
It used to be the worst-kept secret in the NHL, but the Blackhawks exposed it – the Oilers rely way too much on McDavid and Draisaitl. They lack depth and it shows when you compare their numbers with McDavid and/or Draisaitl on the ice to their numbers without them on the ice.
Draisaitl was hardly the reason the Oilers lost, but he didn't look like the Art Ross Trophy winner against the Blackhawks, as he had six points in three games, but three of those points came on the power play and those six points came in two games. The other two games, he was held scoreless.
This series also highlights how important it is for the Oilers to keep Ryan Nugent-Hopkins. His eight points were second on the team, trailing on McDavid, who was simply brilliant. Nugent-Hopkins impacted the series in each game, as he and McDavid had at least one point in each of the four games. The Oilers have 12 months to either give him a likely pricey extension or find his replacement.
Another huge reason why the Oilers lost is they didn't go with their usually dominant second line featuring Draisaitl, youngster Kailer Yamamoto, and Nugent-Hopkins. The trio spent just 160 seconds together in the four-game series after spending over 300 5v5 minutes together during the regular season.
When asked about that, head coach Dave Tippett indirectly gave a plea to general manager Ken Holland.
"You need balance throughout your lineup. We need that to become an elite team," Tippett said. "We want to win for a long time. I believe that you have pairs on lines that you can get going.
To his credit, Holland has given the Oilers much better depth than they've had in recent years. And the Oilers lack of depth during the postseason wasn't due to a complete lack of effort. Holland added Tyler Ennis and Andreas Athanasiou at the trade deadline. But it's clear Holland needs to add more talent if the Oilers want to improve as a team.
Defense
If you're looking for something to blame for the Edmonton Oilers season ending prematurely, it's hard not to point the finger at their blueline. The Oilers were going against a weak Blackhawks defense and somehow managed to look worse.
Oscar Klefbom had a strong series, but he wasn't able to produce at 5v5. That's not all on him, but at the same time, when your best defenseman has zero 5v5 points in just under an hour, it's hard to win.
Adam Larsson finished the series injured, but even in the two games he played in, he struggled mightily. It's clear the Oilers need to find an upgrade over him, as he'll be a UFA after next season. Larsson could be someone Edmonton looks to move.
Darnell Nurse had an up and down series. On one hand, you could argue Ethan Bear and Nurse were the Oilers' most effective pairing at 5v5. But on the other hand, Nurse let his emotions get the best of him on several occasions.
Kris Russell was simply awful. There's no other way to say it. Matthew Benning wasn't able to make an impact either. There's hope, as the Oilers will probably have young prospects Evan Bouchard and/or Philip Broberg on their roster for most of, if not all of, the 2020-21 season. But it's clear the Oilers need to add at least one top-four defenseman to their team.
Goaltending
Mikko Koskinen wasn't good enough for the Oilers to win. He gave them chances to win, mind you, but at the end of the day, the Oilers lost to the Blackhawks because of two late goals in Game 3 and a late goal in Game 4. Koskinen allowed all three of those goals. The Oilers must play better in front of him.
It's clear the Mike Smith experiment failed. He shouldn't have started Game 1. Tippett giving Smith the start in Game 1 might well have been a series-altering move. If Koskinen starts in Game 1, the Edmonton Oilers likely would have won. Suddenly, they're probably up 2-0 after Game 2. That alters the series.
Another bullet on the Edmonton Oilers offseason "to-do list" is finding a backup for Koskinen. Probably one who can give you about 30 starts in an 82 game season. Preferably more. Internally, their options are Stuart Skinner and Dylan Wells. Considering both goalies spent time in the ECHL this season, neither of them should be trusted yet.
The Edmonton Oilers are probably going to have to look at free agency to solve their backup goalie problem. Of the UFA options, Anton Khudobin, Thomas Greiss, and Aaron Dell make the most sense. Each of them has experience in a slightly more than a backup role and should make life easier for Koskinen.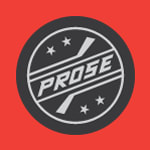 Yes, the Oilers have a lot of stuff to be proud of over the past 12 months. But this is nothing more than a wasted season. The Oilers have work to do before they are truly Stanley Cup contenders. Luckily, the Blackhawks showed them just how far they have to go.