Pittsburgh Penguins got the outcome they deserved in the playoffs
After a third straight early exit from the Stanley Cup Playoffs, the Pittsburgh Penguins face warranted criticism and questions about their future.
While the Pittsburgh Penguins exit from the 2020 postseason was an embarrassment, I am not going to overreact to a four-game sample size. The important and hard to get pieces are still here. I do not get joy from calling out the Penguins, their players, or their coaches.
In a normal year, Montreal had a 0.1% chance of making the playoffs. You read that right. Pittsburgh lost to them. Criticism comes with that.
Particularly over the last two years, there have been some serious red flags in regards to how this organization is making their personnel decisions. It's time to face the truth. The Penguins got the outcome that they deserved. Poor decision making leads to poor results. For the fourth straight postseason, Mike Sullivan has been outcoached in a series.
Sullivan
2017: Barry Trotz and Washington dominated Pittsburgh from a territorial standpoint. Marc-Andre Fleury bailed them out and stole the series. The end result of this series and season was great. The process was not. It was a sign of things to come.
2018: Trotz was at it again. Washington packed it in defensively and took away the slot area. The Penguins did not have the answers or the energy to generate high danger offensive chances against their rival.
2019: Trotz made the jump to Long Island. This year, Sullivan made the decision to dress a washed-up Matt Cullen over Teddy Blueger. He scratched Jack Johnson for Game 1. He proceeded to panic and dress Johnson for Game 2. The Islanders also took away the slot. Pittsburgh got swept.
2020: Claude Julien almost had it too easy. The Penguins looked disengaged. By my count, Sullivan made 5 wrong decisions.
Sullivan's poor decisions from the Montreal series are as follows. Firstly, Jack Johnson should have been scratched. He is one of, if not the worst, skaters in the NHL. If I had any say, I would not have even taken him to the bubble. He is that bad. It is laughable that they continue to play him. Juuso Riikola was clearly a better option.
Secondly, Tristan Jarry should have started Game 1. Jarry was the more consistent netminder. He was superior to Matt Murray in 5 of 7 key statistical categories. Murray was not the reason Pittsburgh lost this series. However, Sullivan did not maximize his roster and play his best goaltender.
Thirdly, the lack of powerplay success was a big reason Pittsburgh lost Game 1. Sullivan and Mark Recchi are lost on this. Sidney Crosby was frequently setting up in the left-wing circle. He is far more effective along on the goalline. Justin Schultz is being utilized like it is 2017.
Mind you, he had 1 powerplay goal over a span of 138 games. Schultz peaked three years ago. He is not the same player. Bryan Rust led the team in powerplay goals (8) and was second to Geno Malkin in powerplay points (17). Rust was not on the top unit. I'm curious about their rationale here. It is bizarre.
Fourthly, the line of Jake Guentzel, Malkin, and Rust was dominant in the regular season. Per Money Puck, they had an expected goal share of 63%. Guentzel was more productive alongside Malkin than he was Crosby this season. Pittsburgh did not score a 5on5 goal in the final two games of this series. Sullivan never reunited this trio.
Lastly, dressing Sam Lafferty for Game 3 was the mistake. Relative to his teammates, his possession and production numbers were very bad. He peaked in October and was underwhelming throughout the remainder of the regular season. Evan Rodrigues would have been a better fit on that third line.
Granted, I evaluate largely based on the process. Relative to his peers, Sullivan's process has left a lot to be desired for quite some time. There has been some favoritism and bias sneak into his personnel decisions. That is a huge red flag.
Sullivan won two championships here. He has been given three years to bring another one to Pittsburgh. At the very least, Sullivan needs to be on the hot seat. Bruce Boudreau, Gerard Gallant, Peter Laviolette, and Mike Vellucci could eventually become options if the Penguins deem it time to part ways.
Players
Onto the players. Provided the necessary adjustments and changes are made, I do not feel that the Penguins championship window is closed. Crosby, Malkin, Guentzel, Letang, Marino, Rust, and Zucker have plenty of high-end hockey left. The Penguins' problems are on the fringes. They need to put their best players in a better position to succeed.
What else can I say about Jack Johnson? He is just a perennial loser. Johnson has never been apart of a postseason series-winning team in his career. He was a loser during his days at Michigan. They had multiple first-round postseason exits with Johnson on their roster, too.
All-time, Johnson's NHL clubs are 8-22 in the postseason. The margin for error is much smaller in the postseason. As those 30 games indicate, there is no room for his horrendous performance. We have been over the analytics and film time and time again. The numbers and team records speak for themselves. An analytical deep dive can be found below.
For the last two years, the Penguins clearly share that perennial loser declaration with him. Pittsburgh is 1-7 in the postseason since he joined their roster. Los Angeles and Columbus caught on and saw immediate improvement. The data is absolutely overwhelming. Will Pittsburgh ever catch on?
For a franchise that consistently talks about maximizing the Sidney Crosby/Evgeni Malkin era of the Penguins to consistently play him makes zero sense. It is contradictory. For as long as Johnson is still here, a sixth championship will not be won. It's really that simple.
The Penguins took Justin Schultz back to his Edmonton roots. Schultz spent his time playing with the Oilers skating alongside some pretty abysmal defense partners. Jack Johnson was the worst of them all. It is glaringly obvious that the Penguins need to have a new third defense pair next season. That is the most important offseason objective for this team. Johnson and Schultz are awful when paired together.
Schultz had the same amount of even-strength points (6) as Chad Ruhwedel this season. It is baffling as to why Pittsburgh was utilizing him as much as they were. He served as the extra attacker in Games 3 and 4. He is a shell of his former self. That is ok. Pittsburgh just could not come to terms with that.
Jared McCann's confidence has completely vanished. He has not scored since January. He was deserving of being scratched in Game 3. He burst onto the scene blazing hot and exceeding his expected goal totals. Since then, he has cooled off considerably.
Now, McCann is only 24 years old. I would still bring him back next season. However, there are plenty of questions surrounding him. I have serious concerns about his playmaking ability. He does not facilitate the puck as well as you would like. When is the last time anyone saw him engage in a puck battle? Or win a puck battle? Seriously, if you recall either, please send me the footage.
Patric Hornqvist was barely noticeable during even-strength play. He needs a facilitator that can excel in transition and get him the puck. With Conor Sheary and Bryan Rust slotted at right wing on the first two lines, Hornqvist was put on the third line with McCann. It did not work.
There were a few occasions on which I saw Hornqvist skate faster to the bench than he was on the forecheck. Many people consider him the heartbeat of this team. He is known for bringing energy and causing chaos. At $5.3 million, the Penguins needed a lot more from him.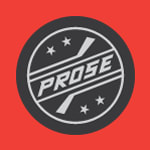 There will be much more to come in the coming weeks and months. Thanks for reading all season long. Stay safe and stay healthy.