Stanley Cup Playoffs: Boston Bruins vs. Washington Capitals start time, live stream, odds, TV schedule
The Washington Capitals and Boston Bruins will square off on Sunday with seeding in the Stanley Cup Playoffs at stake.
Neither the Washington Capitals nor the Boston Bruins have won a game yet in the Eastern Conference round-robin tournament of the Stanley Cup Playoffs. On Sunday, the two teams will square off in a game that will determine the third and fourth seeds in the Eastern Conference. The winner gets the third seed while the loser gets the fourth seed.
After beating the Tampa Bay Lightning on Saturday, the Philadelphia Flyers have clinched the top seed in the East. The Lightning have the second seed. Whoever gets the third seed will play the New York Islanders. The fourth seed will draw the Carolina Hurricanes.
Odds
According to Odds Shark, here are the betting lines for today's game.
BOS: -130
WSH: +110
Over-under: 5.5 goals
Here are their Stanley Cup odds.
Injury Report
The Capitals will be without Lars Eller, who left the NHL bubble of Toronto to be with his wife for the birth of their second child. Their baby was born on Saturday, so congratulations to them! Capitals defenseman John Carlson will be a game-time decision.
On the other side of the ice, the Bruins will be without Kevan Miller.
Starting Goaltenders
The Boston Bruins will be going with Vezina Trophy finalist Tuukka Rask. Jaroslav Halak will be his backup. Meanwhile, the Washington Capitals will be sticking with Braden Holtby in net. Rookie netminder Vitek Vanecek will be his backup.
Live Stream Information
Date: Sunday, August 7
Start Time: 12:00 PM EST (noon)
Venue: Scotiabank Arena
Location: Toronto, Ontario, Canada
TV Channel: NBCSN, SN, TVAS, NBCSWA, NESN
Live Stream: Fubo.tv (subscription required but you get a free trial), r/NHL Streams, NHL.TV (subscription required), NBCSN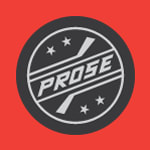 With seeding on the line, expect a hard-fought affair in the final round-robin game in the Eastern Conference. Both teams will be hoping to enter the first round with some momentum, so again, this should be a spirited game.