Boston Bruins vs. Carolina Hurricanes: Top takeaways from Game 1
The Boston Bruins came out on top over the Carolina Hurricanes in Game 1 of their Stanley Cup Playoffs series.
Revenge is a dish best served… cold? The Boston Bruins and Carolina Hurricanes are set for a 2019 Eastern Conference rematch in the first round of the 2020 Stanley Cup Playoffs.
Game 1 went a lot like the previous series for the Canes, as they lost to the Bruins 4-3 in overtime. Here are some takeaways from the spirited affair.
Playing a Full Sixty… and Then Some
The Hurricanes struggled to play a full 60 minutes of hockey. Could that be because they had 8 days off between games or because the Bruins outplayed them?
Shots were 28 to 40 Bruins. Neither team could capitalize on power plays but the Bruins did what the Canes didn't and that is shooting the puck.
On paper, the Bruins played a much stronger game than the Hurricanes. There was sloppiness on the ice from both teams but that can be excused away by the 8-day break for Carolina and this being the first real competitive hockey the Bruins have seen since March.
Bruins' Power Play… Sheesh.
The Power Play unit went 0/4 and was simply abysmal. They're somehow worse with a man advantage. You don't have to produce on every man advantage but it helps if you do. The Bruins have yet to produce on any of their power plays.
The missing factor is Danton Heinen. Heinen was traded away for Nick Ritchie. Ritchie is essentially useless on the PP while Heinen could produce and also offer defensive skills.
Shooting Their Shot
During the Round Robin, the Bruins fell into a trap of overpassing. There were plenty of chances for them to shoot and not to be that guy, but I think plenty of us, including myself, were screaming, "SHOOT THE PUCK!" at the television.
The Bruins had 31 SOG in their game against the Capitals. They're trending in the right direction which is what anyone wants to see.
It was great to see the team actually shooting the puck and generating real chances to score. Jake DeBrusk got unlucky and made friends with the post a few times.
It feels ridiculous to even have to reiterate this because shooting the puck is fundamental. Both teams could absolutely benefit from shooting their shot. They know the puck doesn't bite!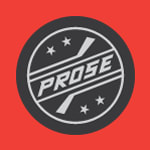 Game two is set for Thursday at 8:00 pm! See you there!