Penguins: Takeaways from Jim Rutherford's end of season address
The Pittsburgh Penguins could be making some huge changes to their roster this offseason.
Well, based on Jim Rutherford's media availability yesterday, significant changes appear to be coming to the Pittsburgh Penguins. Provided they are the necessary and correct changes (that is a big assumption), it should be a step in the right direction for this franchise.
Those changes will not include the Penguins core of Sidney Crosby, Evgeni Malkin, and Kris Letang. Nor should they.
I strongly suspect that Jake Guentzel, Bryan Rust, Jason Zucker, Brian Dumoulin, Marcus Pettersson, and John Marino are also safe. As they should be. Anyone beyond that should be up for serious discussion to be playing elsewhere in 2020-21.
We'll start with the obvious. The third defense pair was the biggest reason Pittsburgh lost to Montreal. Here is what the GM had to say.
Well, Jim, Jack Johnson gets picked on because he is arguably the worst skater in the damn league from a statistical standpoint. His eye test is abysmal. The large majority of people do not pick on him just for the hell of it. It is certainly justified. It is laughable that they have not caught onto this yet.
The performance of Justin Schultz has always revolved around the quality of his teammates and usage. Playing alongside a quality partner (Ian Cole) and being sheltered is why Schultz thrived during the first two years of his Pittsburgh tenure.
I don't think the Penguins realize how astronomically large the dropoff in performance is from Cole to Johnson. If Crosby and Letang can not carry Johnson, it is foolish to expect Schultz to. Publicly throwing him under the bus is also a low-blow.
A quote from Rutherford that stuck out to me was in regards to leadership. "Are they in the position to still give that leadership? Whether it is lead by example on the ice or in the room verbally?"
To me, this answer is in regards to Patric Hornqvist. His possession metrics have declined in three straight seasons. His injuries are a concern. He does not possess the speed to keep up with the pace the Penguins prefer to play with. His even-strength goal and point production has remained steady, but there are some red flags here.
Rutherford cited the desire to get younger and get players who are "eager to be here." Well, Pierre Olivier-Joseph and Drew O'Connor fit those criteria. Neither appears to be far off from being NHL ready and both serve as young, eager, and cheap in-house options to replace Hornqvist and Johnson.
He also cited that "this could be a year where we try to get younger." That was also an objective for this team last summer. In season, they traded a 24-year-old Dominik Kahun for a 28-year-old Conor Sheary. They also moved a third-round pick for a 40-year-old Patrick Marleau.
I'm aware that age is only a small part of these trades, but it appears that they were not all in on their commitment to getting younger. I just don't understand the jumping back and forth and the lack of a long-term plan here. It's odd and concerning.
In terms of the biggest challenge, Rutherford cited fixing the powerplay. I disagree in the sense that a special teams unit is not the biggest thing holding this roster back from seriously contending. The failure of this unit falls on the coaching staff. It is not a personnel issue. Mike Sullivan and Mark Recchi need to be held directly accountable for this.
The powerplay is one of Recchi's primary responsibilities as the assistant coach. Crosby and Malkin were frequently in areas/spots in which they are not able to utilize some of their best skills.
A declining 33-year-old Hornqvist saw too much time on the top unit. Schultz saw too much time on the top unit. The talent and personnel are there. The coaches are likely overthinking this. You do not hear about Recchi's impact on this team as much as we did about his predecessor, Rick Tocchet.
There are some rumblings that some changes to Mike Sullivan's staff could be coming. Considering how much the organization (particularly Crosby and Malkin) respect and enjoy the presence of part-time assistant coach Sergei Gonchar, I would suspect he'll be retained.
As the defense coach, Jacques Martin has played a role in constructing some abysmal defense pairs over the last four years. Ron Hainsey and Brian Dumoulin, Trevor Daley and Olli Maatta, and Jack Johnson and Justin Schultz all come to mind. The resistance from this staff to dress Juuso Riikola on the blueline was astounding.
As for the future of the Penguins goalies, it will be difficult to keep both Matt Murray and Tristan Jarry. Rutherford has said this numerous times, and I suspect they will tender both netminders.
I feel that many people (including Sullivan) want Murray to be the guy. He was given numerous starts over Jarry as the regular season wound down. During this time, he was not outplaying Jarry by much, if at all. Murray was essentially handed the starting job after a poor Phase 3 and training camp. Jarry was the better goalie over the course of the season. He would also be the cheaper of the two moving forward.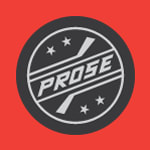 An eventful and impactful offseason appears to be in-store for the Penguins' front office. If the correct changes are made, the Penguins can likely contend for another championship for the next couple of seasons. If not, then this era could already be over. We shall see what changes they deem necessary. Thanks for reading!