Tuukka Rask of the Boston Bruins opts out of Stanley Cup Playoffs
The Boston Bruins will be without Tuukka Rask for the remainder of the Stanley Cup Playoffs.
The Boston Bruins faithful woke up this morning to some very shocking news. Their starting netminder, Tuukka Rask, has decided to opt-out for the remainder of the 2020 Stanley Cup Playoffs.
This news broke at the top of the 10 AM hour, as Game 3 against the Carolina Hurricanes was just a few hours away. Rask has a newborn at home, which led him to this decision.
The Bruins will now have to rely on 14-year veteran Jaroslav Halak, who put together a strong campaign (18-6-6, 2.39 GAA, .919 SV%), a campaign that ended with him and Rask taking home the Jennings Trophy.
Halak did not look too good in his only start since Bubble play began, as he surrendered four goals on 29 shots, as the Bruins fell 4-1 to the Philadelphia Flyers in their first round-robin game.
Bruins head coach Bruce Cassidy will have to have faith that Halak can hold down the fort and step up big time for his team, a team that has struggled thus far since returning to play.
Halak has been impressive in the postseason during his career, posting a career save percentage of .922%. This postseason, in one game, Halak has a .862% save percentage.
Back when play was halted, the Bruins were the best team in hockey, garnering 100 points in 74 games, favorites to find themselves in the Stanley Cup Finals.
Besides a star-studded lineup, Rask was having a phenomenal season, posting a 2.25 GAA and a .929 SV % in 41 starts. While Winnipeg Jets' netminder Connor Hellebuyck should win the Vezina Trophy for his play on a weaker team, Rask has been brilliant and is deserving of the trophy as well.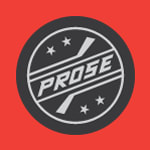 A team once destined for a Stanley Cup now has a major hurdle to jump over. We at Puck Prose wish the best to Rask and his family, as we hope everyone is healthy and safe.