NHL free agency: Spezza among veterans hopeful for one last chance
For Jason Spezza and other veteran UFA's, the end could always be around the next corner, as they hope for another chance in NHL Free Agency.
For Jason Spezza, the end is something he hopes isn't near. After his Toronto Maple Leafs were eliminated in five games by the Columbus Blue Jackets this past Sunday, the 37-year-old center is set to hit NHL free agency. Playing right wing on the team's fourth line alongside Pierre Engvall and Kyle Clifford, Spezza failed to record a point in the series.
For a Leafs team whose play was inconsistent at best against a defensively stingy Columbus team, his most memorable moment was a tilt against Jackets defenseman Dean Kukan in Game 5. Though, I don't think it's the send-off he envisioned when his career started.
Following the conclusion of his four-year contract worth $30 million with the Dallas Stars last July, Spezza opted for a chance at the Stanley Cup over a higher payday, signing with the Leafs for the league minimum of $700,000. Three years removed from his last 50-point season in 2016-17, Spezza posted 25 points over 56 games, serving as a solid veteran presence in a checking role.
He's been one of the many former stars taking on lesser roles this year, as the NHL moves forward into a new era of its constantly evolving product.
Former San Jose Sharks captain Patrick Marleau made a return to the team he spent the first 19 years of his career with after his contract was bought out last June. In 58 games, he recorded 20 points as the Sharks suffered through an overall disappointing season. At the trade deadline, he was swapped to the Pittsburgh Penguins for a conditional third-round pick, hoping for a shot at the Cup.
Instead, his Penguins were shocked in four games by an underdog Montreal Canadiens team, leaving Marleau similarly unsure about the future of his career.
One-time 50 goal scorer and former Anaheim Ducks star Corey Perry recorded 21 points over 57 games with the Dallas Stars this year. After his contract was bought out by Anaheim last June, Perry signed a one-year deal with Dallas worth $1.5 million.
For contending teams, a veteran presence is one that can be useful in many ways, serving as mentors for the younger players on the team, with some even being able to take on top-six roles.
Following a disappointing 2003-04 season with the Colorado Avalanche, 35-year old Teemu Selanne signed a one-year deal with his former team, the Anaheim Mighty Ducks. Despite being in the twilight of his career, Selanne posted back to back 40 goal seasons with the Ducks, being a key part of their Stanley Cup championship in 2006-07.
Examples like this, however, are few and far between, and as the speed of the game increases, veteran players struggle to keep up. Carolina Hurricanes forward Justin Williams has changed his role multiple times throughout his career, being able to keep up his consistency through all of it. Despite this, even with his bad situation with Babcock, Spezza is far removed from his glory days with the Ottawa Senators.
Veteran players will always be needed in the NHL and still see interest from teams so long as they're able to keep up with the faster-paced NHL. Spezza and Marleau came into the NHL at the tail-end of the dead puck era, so they were in their prime during a much different time. Both were able to keep up for a long time, but it's obvious they're there nowadays to serve a role for developing players.
While covering the Habs series against the Penguins, Marleau was a liability for Pittsburgh most nights, simply looking out of place on a Pens team with a 33-year-old Sidney Crosby and a 34-year old Evgeni Malkin. This series showcased the Penguins' aging core in a negative light for once, and the possibility that the glory days in Pittsburgh are coming to an end.
Could we see Crosby and Malkin becoming the next Marleau and or Spezza? Who knows. In a time where players are getting paid more than ever, franchise players see themselves leaving said franchises more often.
Steve Yzerman-type careers don't exist as much, as seen by the departures of players like Marleau and Joe Pavelski from San Jose. I wouldn't be surprised if free agency becomes adrift with more and more of these veteran contracts as time goes on, and for the right price, I can see why.
Despite their downsides, having a player like Marleau and Spezza play a bottom-six role for league minimum is a solid option for a contending team, given you aging players with once high upside, for little risk and the potential to be moved to a contender later on.
Does this mean these players will get another chance this year? Well, that depends. Personally, I could see either getting one last shot with a team, but whether it's Jaromir Jagr with the Calgary Flames or Ray Bourque with the Colorado Avalanche remains to be seen.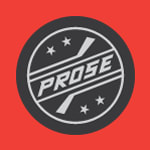 In the end, it's always disheartening to see the past of the NHL move on, but as long as they can keep up it seems, for the Jason Spezza's and Patrick Marleau's of the hockey world, there will always be interest from an NHL GM.