Ontario Reign hire USNTDP head coach John Wroblewski
The Ontario Reign have added former USNTDP head coach John Wroblewski to their staff as their head coach.
The USNTDP has taken quite a hit recently as far as their coaching staff. Last week, the Buffalo Sabres hired Seth Appert to take over for Chris Taylor as the head coach of their AHL affiliate, the Rochester Americans. Now the USNTDP will be losing their star head coach, as John Wroblewski has been hired by the Ontario Reign, the AHL affiliate of the LA Kings, to be their head coach.
Wroblewski has spent each of the past four seasons as a head coach of the development program. He spent two years as the under-18 team head coach and two years as the under-17 team head coach.
Wroblewski coached the 2018-19 USNTDP under-18 team that saw a record eight players get drafted in the first round of the 2019 NHL Draft. Before joining the USNTDP, he served as a head coach in the ECHL and an assistant coach in both the AHL and ECHL. So this won't be Wroblewski's first cup of coffee as a coach of professional hockey players.
This is a very well deserved promotion for Wroblewski. He's a genius when it comes to working with younger players. The LA Kings have arguably the deepest prospect pool in the NHL. And once they likely draft Quinton Byfield, it will be even deeper.
Wroblewski should help the Kings top prospects develop and should help the Ontario Reign remain a Calder Cup contender. He'll get a chance to prove what he can do with professional hockey players. It'll be interesting to see if his tactics will work with more experienced players. They sure worked with teenagers.
Now, here's an interesting thought. Wroblewski might have been hired by the Kings to be the eventual replacement for current head coach Todd McLellan. Think about it. Wroblewski coached 2019 first-round pick Alex Turcotte, who projects to be a shutdown center in the NHL. And I'm not entirely sure McLellan is the right guy to be leading the Kings younger players.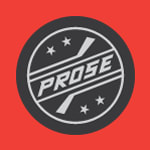 Wroblewski, though, seems like the perfect choice to be leading the Kings in the future. He's earned a chance to see what he can do with older players. Wroblewski did some very special things with the USNTDP. Now let's see if he can do those same things in the AHL, and maybe later, the NHL.