Toronto Maple Leafs trade Kasperi Kapanen to Pittsburgh Penguins
The Toronto Maple Leafs have traded Kasperi Kapanen to the Pittsburgh Penguins for a first round pick.
Both the Toronto Maple Leafs and Pittsburgh Penguins are heading into this offseason looking to shake up their rosters. Well, they didn't wait long. On Tuesday, Aug. 25, the two teams announced a trade.
Reportedly, the Leafs are sending Kasperi Kapanen to the Penguins. Ironically, Kapanen was a part of the Phil Kessel trade back in 2015 that sent Kessel from Toronto to Pittsburgh. It looks like prospect Jesper Lindgren will also be heading to Pittsburgh in the trade.
In exchange, the Maple Leafs are reportedly receiving a first-round pick.
UPDATE: The Penguins have confirmed the move. It's exactly as Rossi above has reported.
Most of that trade can be ignored. The important part is Kapanen and Lindgren are heading to Pittsburgh while a first-round pick is heading to Toronto.
TORONTO MAPLE LEAFS
For the Toronto Maple Leafs, this trade is a pretty big win. They're getting a first-round pick for a guy who was on their third line and was a bit expendable. This likely means the Leafs will be hanging onto Alex Kerfoot and Andreas Johnsson. However, with their relatively team-friendly contracts, trading them remains a possibility.
The bigger deal here is the Leafs are getting cap space. This could let them splurge a bit in free agency. According to Cap Friendly, after the Kapanen trade, the Leafs have just over $7.7 million in cap space. What's that cap space being freed up for? The Leafs would need to clear a bit more to give Alex Pietrangelo the deal he wants. But maybe someone else is their target?
Evan Rodrigues is an RFA, but I don't see the Leafs qualifying him. That said, at a cheaper price, the Leafs could certainly do worse if they want to upgrade their fourth line. Rodrigues is a solid defensive forward and maybe he can figure things out on offense. Don't be surprised if he's non-tendered and then re-signed by the Leafs.
Filip Hallander is an interesting forward prospect. He's had quite a bit of success in the SHL and was drafted back in 2018. Hallander was one of the Penguins best prospects and I think he falls in right around number 10 for the Leafs.
PITTSBURGH PENGUINS
This is a bit of a confusing trade for the Penguins. I like Kapanen, but he's at best a middle-six forward and more likely a bottom-six forward. The Leafs third line needed a makeover, but I'm not sure Kapanen's the right guy for them to add. Maybe they have more faith in Jared McCann than most.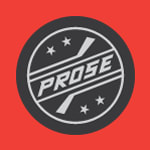 But even if you see this trade as the Penguins ensuring McCann has better line mates (which is a good thing!), it's hard to justify giving a first-round pick for Kapanen and Jesper Lindgren. Lindgren had 9 points in 31 games with the Toronto Marlies this season and he's 23 years old.