Which NHL players would be the best bubble hockey players?
In honor of NHL players playing in "bubbles" this postseason, let's look at which players would be the best "bubble hockey" players.
The NHL has arguably adapted to and better overcome the circumstances of our current world than any other sports league to this point. Major League Baseball is still reeling from COVID-19 outbreaks with multiple teams.
Meanwhile, the NBA had a rocky start with players leaving their bubble and entering at staggered times for a variety of reasons. Not to mention the feeble "regular season" finish before beginning what fans care about, the playoffs. As far as football goes, we still have weeks until we can see what product fans ingest when games begin.
The NHL is putting on a Stanley Cup Playoffs tournament that will not soon be forgotten. Two bubble cites, a European style tournament complete with a play-in round and round-robin seeding. Things hockey fans have never seen in North America, and will not soon forget.
With bubble media being so limited, and bubble this and bubble that being thrown around during every broadcast and every intermission, I was reminded of the original Bubble Hockey. That tabletop game somewhat similar to foosball, except with hockey.
The first time I saw the almost alien game was at a sports bar near the home of the Colorado Avalanche, The Pepsi Center, in Denver, Colorado. I was about twelve years old and fed that thing quarters for hours at a time playing my ten-year-old brother, letting our greasy burgers get cold and become even more uninteresting. Someone's kid got put through college on our pocket change.
Now in a world where a visit to that sports bar will have to wait, I have been watching hockey like it was the NCAA basketball tourney. All-day hockey, literally all day. I have fallen asleep during so many 10:30 p.m. EST puck drop games, it is now penciled that into my schedule.
One of the crazier, half-asleep, Mike Emerick soundtrack filled dreams I had was about that O.G. bubble hockey. There is no McDavid coast to coast, no Svechnikov behind the net, and no Price diving across the crease.
However, there can be tic-tac passing a la Bergeron-Marchand-Pasta, Weber style bombs from the point, and solid positional play in the crease. Whose game would best translate from the bubble to the O.G. bubble hockey game?
In this obviously scientific process, we have a team for each conference, pulled from teams that made it at least past the play-in round.
Eastern Conference
In the East, we begin in the faceoff dot. At the center position, it has to be Sebastian Aho of the Carolina Hurricanes. He accumulated three goals and nine assists in his eight playoff games this year.
But, that is not why he is a clear choice here. Aho made a noticeable defensive impact and even helped to anchor the Canes penalty kill unit. Next up for "Seabass" in his young career is Conn Smythe trophies, Hart trophies, and maybe even being able to beat Boston in the playoffs.
To start on the wing, it has to be Anthony Beauvillier of the New York Islanders. His breakout performance has been a wakeup call, and notice that the Islanders are not simply all defense. Nine points in his first nine playoff games this year, are only compounded by his three game-winning goals and unexpected New York domination of the Capitals.
Our second Eastern Conference winger has to be Brad Marchand of the Boston Bruins. He has tons of experience, nine points in his first nine playoff games this year, and enough grit to get us through any sports bar type scenario our bubble hockey play gets us into.
The first blue-liner is Dougie Hamilton. That should be enough said, but I will expand. He did not play in the Hurricane's series against the Rangers, as he was not yet ready after breaking his leg in January.
In his second game action since the injury, he blasted a laser beam of a shot over the catching glove of Bruins goalie Tuukka Rask. It would take more talent than mine for the written word to give that shot justice. It was a snipe and ended up being the game-winner in the only game Carolina would win in the series.
Rounding the Eastern Conference D-pair is an easy choice when taking any list with a defenseman on it, Victor Hedman. Only four of the top fifteen scoring defenseman are in the eastern conference this playoff season, Hedman is one of them and is always fun to watch. His five points through nine games are not lighting the league on fire.
However, Hedman's two third period goals in Game 1 of Tampa's series against Boston were the only hint of hope after the Lightning fell behind 3-0.
In goal, we have a little bit of a toss-up. Carter Hart or Andrei Vasilevskiy? As far as bubble hockey goes they are close enough o the same size to negate the difference. Knowing the heat the Western Conference would bring, it has to be Vasilevskiy.
Not because of his good performances, but with a blemish like getting chased by Montreal it cannot be Hart. Although Hart gets serious street cred for the way he came back from that game. The series looked like another Habs surprise was coming, before Hart bounced back with consecutive shutouts.
Western Conference
To begin the West, we have to go with Nathan MacKinnon. Comparable playoff point totals aside, even the argument of Conner vs. Nate aside. Mackinnon is as close to His Airness, Michael Jordon, level competitor I have ever seen. We do not even need to bring up his abuse of the taller and heavier Coyote Christian Fischer.
Keep this example simple, in Colorado's game two 3-2 victory over Arizona, while outmanned and up by one goal, in an empty net situation, MacKinnon took the faceoff. Not one of the Av's defensive faceoff specialist guys, but Nate-dog himself.
He won the faceoff, he was not going to lose this faceoff. He upended Arizona center Christian Dvorak and sealed the Colorado victory in the final seconds. Now go ahead and look up his highlight reel, he is the choice at center.
The West's first wing is Mark Stone. Defensively, Stone is the best winger in the NHL. If you disagree, the tie goes to the perennial 20 goal/60 point player. That would be Stone. The former 6th round draft pick plays with a ton of grit on all 200 feet of ice. This playoffs Stone has notched ten points in nine games.
Opposite of Stone has got to be his teammate, Rielly Smith. Smith also has ten points in nine playoff games to this point. Additionally, Smith's +5 rating has him rounding out the top 15 forwards in the statistic.
Vegas looks more and more like one of the top favorites to win it all in a few weeks. Their offense might not have the one player who strikes fear in opponents, but they have about nine that all need to be planned for.
The Western conference defense has to start with Vancouver's Quinn Hughes. He might not win the Calder Memorial trophy because of Cale Makar, but he does get the first choice here. While he is not leading all defenseman in scoring, he gets the first choice here because of his overtime stretch pass to Bo Horvat that led to a win in game two of their series against St. Louis.
It shows the kind of explosive offensive weapon Hughes is and there is no doubt he would help any bubble hockey team.
The second defenseman for the Western conference is Miro Heiskanen. Dallas' second-year player was given a hardcore snub in last year's Calder Memorial Trophy and has lost praise this year because of the aforementioned Hughes and Makar in their rookie campaigns. Heiskanen leads all defenders in points these playoffs with 13 points in ten games. That includes a four-point game in the insane 7-3 closeout of their series against Calgary.
In goal out West, it is Jacob Markstrom. The 6-foot 6-inch Swede occupies a ton of the crease, but more importantly, Markstrom leads the Western Conference in save percentage so far with a mark of .922%. Darcy Kuemper was a dark horse candidate for the spot, for how he carried Arizona. The Avalanche quickly gave us 14 reasons why it should go in another direction.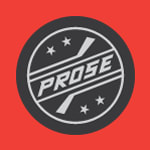 While we might not currently be able to find a decent hockey bar that has a bubble hockey game and some Stanley Cup playoffs on TV, we certainly can enjoy the most entertaining North American hockey tournament to date. Even if it is in an imaginary bubble.