The NHL and its players must do better at addressing social issues
Last night proved the NHL is way behind everyone else when it comes to reading the room and listening to their fans.
Wednesday night was a surreal experience for sports fan. The Milwaukee Bucks refused to play against the Orlando Magic, largely due to the shooting of Jacob Blake by police officers, which happened in Wisconsin, where the Bucks play. This set of a chain reaction. The NBA postponed the rest of their games scheduled for Wednesday. Several MLB teams postponed their games. Yet the NHL still had its two scheduled games go on as planned.
To be clear, the league shouldn't have had to do anything. I blame this on the players. The players are the ones who could have made the decision to stand alongside their athlete brethren and refused to play. There are way more important things going on in the world right now than sports. And the players failed to realize that.
The NHL could have easily afforded to lose a night of games. They're already three days ahead of schedule in their bubbles. What's one darn night of losing games to reflect on the social issues that are tearing away at the hearts of so many fans? Especially when every other league had at least one game postponed?
For years, one of the biggest complaints about the NHL has been how slow they've been to catch up to the rest of the leagues. Colin Kaepernick knelt in 2016. NBA players didn't kneel until July, but it's worth pointing out many NBA players have been very involved in their communities and have been quite vocal in addressing social issues.
Bruce Maxwell was the first MLB player to kneel back in 2017. This year, more players have begun kneeling during the national anthem. It took the NHL until August of 2020 to have its first player kneel. But this isn't about kneeling.
Throughout the hiatus, hockey fans read how players and teams want to be a part of the solution and want to end racism.
On Wednesday night, the players had a perfect opportunity to show how much they've learned from all of their reflection. They could have made an incredible statement by refusing to play, citing more important things occurring in the world.
Instead, what we got was a "moment of silence" and "well wishes" for Jacob Blake's family.
Compare this to what the NBA did. To what several MLB teams did. To what the WNBA and MLS did. Wednesday night exposed the NHL as, once again, being too far behind other leagues when it comes to addressing important issues.
Even the players admit they need to do more. And the league needs to do more too. My question is, why didn't anyone step up? Where was Tyler Seguin, who marched with Black Lives Matter protesters and knelt during the national anthem earlier in August? What about Jason Dickinson, who knelt with Seguin?
The onus for addressing Jacob Blake's shooting shouldn't fall on black hockey players. Mathew Dumba, Evander Kane, and Nazem Kadri (among others) have endured enough. They have enough on their plates and they want the rest of the league to step up. It's time for the rest of the league to take some of the immense pressure off of them by taking action. Show them that they're not alone.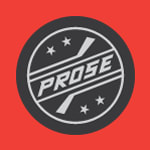 On Thursday, the NHL has two games scheduled. The New York Islanders and Philadelphia Flyers play at 7:00 p.m. EST. Later, the Vegas Golden Knights and Vancouver Canucks square off in Edmonton. As embarrassing as last night was for the NHL and its players, they have a chance to make a statement tonight. Let's hope it's a positive one. And let's hope hockey doesn't once again embarrass itself.