Florida Panthers reportedly close to naming Bill Zito as general manager
According to Elliotte Friedman, the Florida Panthers are close to hiring Bill Zito as their next general manager.
After losing to the New York Islanders in the play-in round of the Stanley Cup Playoffs, the Florida Panthers decided to part ways with long-time general manager Dale Tallon. They're reportedly moving pretty quick to find a new general manager.
According to Elliotte Friedman, Bill Zito from the Columbus Blue Jackets is close to being named the next Panthers general manager. Zito currently serves as an assistant general manager and Senior Vice President of Hockey Operations for the Blue Jackets. He has served in the former role since the 2013-14 season and was named to the latter role in 2019.
Pierre LeBrun followed up Friedman's initial tweet by saying it sounds like he'll be hired perhaps as early as tomorrow, Wednesday Sept. 2.
Zito has experience as a general manager. He has served as the general manager of the Blue Jackets' AHL affiliate since 2015 (Lake Erie Monsters in 2015-16, Cleveland Monsters from 2016-17 through 2018-19).
In 2019, Zito got a promotion to Senior Vice President of Hockey Operations, likely to try to persuade him to stick around after he was a hot candidate for various openings last summer. But if the Panthers are calling, it's hard to imagine Zito will pass up the opportunity. After all, there are only 31 (soon to be 32) GM jobs available in the NHL. That's not something you pass on.
Zito has a rather interesting background. He served as an agent from 1995 until 2013. Ironically, one of his clients was James Wisniewski, who signed a multi-year deal with the Blue Jackets back in 2011.
Zito's background as an agent could give him some help as a general manager. Negotiations are one of the most important things a general manager does. One would think Zito would have a leg up because he knows how agents think. It will be fascinating to see how he does in that regard.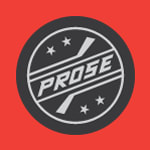 Should he be hired, Zito will face what could be a tough job with the Panthers. He'll have to retool the Panthers quickly, as Dale Tallon has not left the team in the best of shape. It wouldn't surprise me if the Panthers surround him with a variety of voices in the front office, simply because it's Zito's first NHL job as a general manager.