Montreal Canadiens: Jake Allen trade makes the team better
While the Jake Allen trade means the Montreal Canadiens are dedicating $15 million to their goalies, it doesn't really matter.
Goaltender Carey Price has been the cornerstone of the Montreal Canadiens for an entire decade. However, they haven't done the best job of taking care of him. By trading for Jake Allen yesterday, maybe the Canadiens are finally coming to their senses.
On paper, trading for Allen might not make too much sense. After all, he's making $4.35 million next year and Price is making over $10 million. However, the Canadiens aren't your average NHL team. For Montreal, making Allen one of the highest paid backups in the league makes quite a bit of sense.
Price Finally Has A Capable Backup
Since the start of the 2010-11 season, Price is tied with Pekka Rinne for the most starts among goaltenders (542). The Canadiens have played 775 games during that span. So Price has started roughly 70% of the Habs' games in the last decade.
Keep in mind he missed nearly the entire 2015-16 season. Let's remove that season from the equation. We're left with 693 games played for the Canadiens and 530 starts for Price, which means Price has started over 75% of their games when he's healthy.
A huge reason for this has been the Canadiens inability to provide Price with a quality backup. Price plays so much because the Canadiens need him to play that much.
The list of backup goalies Price has had over the last decade is a long one, riddled with mediocrity. Let's take a look at the top of list, sorted by games started.
For context, the fewest games Price has started in a full season this decade is 48 (2017-18, during which he was injured).
Allen's history isn't ideal, but he's coming off his best season. And while he's not a number one goalie, his best work has almost always come when he's a part of a tandem. If Allen does well, the Canadiens will be able to give Price more rest. And if Price gets more rest, he'll likely put up even stronger numbers.
If the 2020-21 season has 82 games, ideally, Allen should make about 30 starts and Price should make about 52. That's a far more manageable workload than Price has had in the past. If it helps him play better, Allen will be worth far more to the Canadiens than $4.35 million.
The Canadiens Can Afford It
Usually, it makes very little sense to spend a ton of money on goaltending. Goaltending is voodoo. Goalies are inconsistent creatures who are quite prone to injuries. But for the Canadiens, it actually makes a great deal of sense.
Teams tend to use most of their cap space on forwards, which isn't surprising considering they make up over half of a team's active roster. This season, 19 teams spent over 50% of their total cap hit on forwards. The Canadiens were not one of them. In fact, Montreal dedicated just 41.8% of their cap space to forwards, the fifth-lowest total in the NHL.
This is partly because the Canadiens have players like Nick Suzuki and Jesperi Kotkaniemi playing in large roles. Both Suzuki and Kotkaniemi are still on their entry-level contracts, which means they're providing surplus value. The Canadiens are choosing to use those savings to protect their franchise goalie. There are far worse ways to use your cap space.
Even after adding Allen's $4.35 million cap hit, the Canadiens still have over $14 million of cap space to add two forwards (one if they re-sign Max Domi) and re-sign Victor Mete. This assumes Karl Alzner is sent down to the minors and Alexander Romanov makes his long-awaited NHL debut.
So even if the Canadiens re-sign Domi and want to add a high-end forward or defenseman, they have more than enough space to do it. Spending almost $15 million on your two goalies doesn't make sense 99% of the time, but this is the 1% of the time when it makes sense.
Allen's Contract Lines Up Perfectly For Montreal
Jake Allen has one year left on his contract before he becomes an unrestricted free agent. Montreal couldn't have asked for a better time for his contract to end. Allen's contract will not hamper negotiations with their many free agents after next season.
If you really want to nitpick, Allen's contract won't count towards the Seattle expansion draft. But honestly, it's not that big of a deal. The Canadiens could re-sign someone like Charlie Lindgren and expose him instead.
Even if Allen doesn't do well with the Canadiens, they could swap him at next year's trade deadline and likely get back most of what they gave up for him (a 2020 third-round pick and a 2020 seventh-round pick).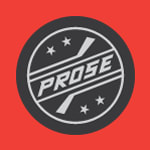 Is it ideal to spend nearly $15 million on your goaltending? Probably not. Fine, definitely not. But for the Canadiens, it makes sense. And that's what matters.
All contract information is courtesy of CapFriendly.