New York Islanders vs. Tampa Bay Lightning Game 1 odds, live stream, TV schedule
The New York Islanders and Tampa Bay Lightning start their Eastern Conference Final on Monday.
On Monday, the Eastern Conference Final gets underway at 8:00 p.m. EST when the Tampa Bay Lightning "host" the New York Islanders in Edmonton. This will be the first Eastern Conference game in Edmonton after the city of Toronto graciously hosted the first two rounds of the Stanley Cup Playoffs for the East.
These two teams have been two of the best teams in the NHL since arriving in Toronto. The Lightning emerged as the second seed in the round-robin tournament and have since disposed of both the Columbus Blue Jackets and the Boston Bruins in five games each. They've looked very impressive.
Meanwhile, the Islanders had to fight their way into the postseason, beating the Florida Panthers in the play-in round before beating the Washington Capitals in five games in the second round. Though they nearly blew a 3-1 lead to the Philadelphia Flyers in the second round, they came out on top thanks to an outstanding effort in Game 7.
The Lightning will be the home team for this game due to being the higher seed. Though in these crazy times, having "home ice advantage" doesn't really mean much. The Lightning will get the last change, but that's about it.
UPDATED ODDS
According to Odds Shark, here are the updated odds for this evening's game.
Listed below are their updated Stanley Cup odds.
Islanders: +450
Lightning: +185
STARTING GOALTENDERS
The New York Islanders haven't confirmed anything yet, but Semyon Varlamov is expected to start Game 1 for them. He has started every game except for two thus far in the postseason. However, Thomas Greiss could also get the nod, as he shutout the Flyers in Game 7 after Varlamov struggled in both Games 5 and 6.
Things are much more certain on the other side of the ice, as the Tampa Bay Lightning will be going with Andrei Vasilevskiy in net. He's been great for the Bolts so far this postseason.
LIVE STREAM INFORMATION
Date: Monday, September 7th
Start Time: 8:00 pm EST
Venue: Rogers Place
Location: Edmonton, Alberta, Canada
TV Channel: NBC, CBC, SN, TVAS
Live Stream: Fubo.tv (subscription required but you get a free trial), r/NHL Streams, NBC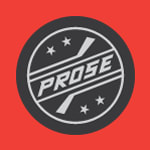 Who do you think will win Game 1? Let us know in the comments!