Stanley Cup Playoffs: Lightning vs. Islanders Game 3 live stream, updated odds, TV schedule
Here's how you can watch Game 3 of the Stanley Cup Playoffs series between the New York Islanders and Tampa Bay Lightning!
Game 2 of the Stanley Cup Playoffs series between the New York Islanders and Tampa Bay Lightning wound up being a classic. The Bolts overcame an early 1-0 deficit to win 2-1 with less than 10 seconds left thanks to the heroics of Nikita Kucherov and they did it without Brayden Point for most of the game.
With that win, Tampa now has a 2-0 series lead over New York. The Lightning will look to advance their lead over the Islanders to 3-0 in Game 3. However, they'll have to do it without Alex Killorn, who is facing a one-game suspension, and potentially without Point, who will likely be a game-time decision.
This is the first time the Isles have faced a 2-0 series deficit in this postseason. Before this series, they hadn't faced a series deficit of any kind. But now Tampa has their backs against the wall. For better or for worse, fans should see the real Isles show up. Game 3 is a must win at this point.
UPDATED ODDS
According to Odds Shark, here are the updated odds for this evening's game.
TBL: -150
NYI: +130
Over/under: 5 goals. Bet the under, especially with Point as a game-time decision.
STARTING GOALTENDERS
The Islanders will be going with Semyon Varlamov in net, just like they did in Game 2. Aside from Kucherov's last second goal, he did quite well in net, stopping 19 of 21 shots. Thomas Greiss will serve as his backup goalie.
On the other side of the ice, the Lightning will once again go with Andrei Vasilevskiy, the reigning Vezina Trophy winner. He has been fabulous throughout the postseason, posting a .932% save percentage and allowing less than two goals per game. Vasilevskiy has a 12-3-0 record so far in the Stanley Cup Playoffs.
LIVE STREAM INFORMATION
Date: Friday, September 11th
Start Time: 8:00 pm EST
Venue: Rogers Place
Location: Edmonton, Alberta, Canada
TV Channel: USA, CBC, SN, TVAS
Live Stream: Fubo.tv (subscription required but you get a free trial), r/NHL Streams, USA Network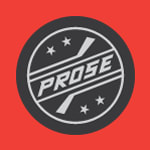 Who do you think will win Game 3? Let us know in the comments!